Press releases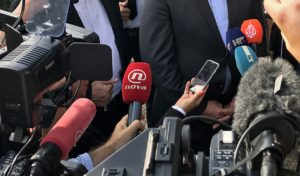 In the past few days, there have been two serious cases of threats to the freedom of journalism in Albania. State pressure on Albanian journalists Andi Bushati and Armand Shkullaku On 16 April at 13:30, in Tirana, Andi Bushati...
Events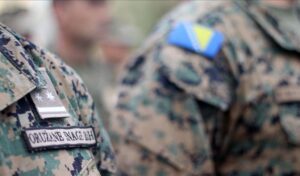 Sarajevo, April 22, 2021 – The Joint Staff of the Armed Forces of BiH has initiated investigative actions against Vahid Hota, a member of the Armed Forces, who threatened journalist Eldin Hadzovic with physical violence....
From Media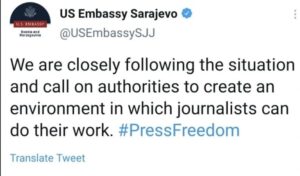 Sarajevo, 16.04.2021. – The US Embassy in BiH sent a message to the authorities in BiH to create an environment in which journalists can do their job without disturbance. – We are closely following the situation...
Jobs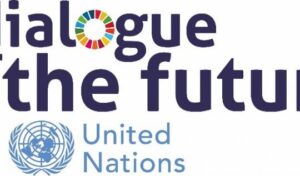 Joint regional programme Fostering dialogue and social cohesion in and between Bosnia and Herzegovina, Montenegro and Serbia – Dialogue for the Future (DFF) is pleased to announce the Call for submission of the best...
---
DONORS
---
Please upgrade to pro version to use this template
---
SPONSORS
---