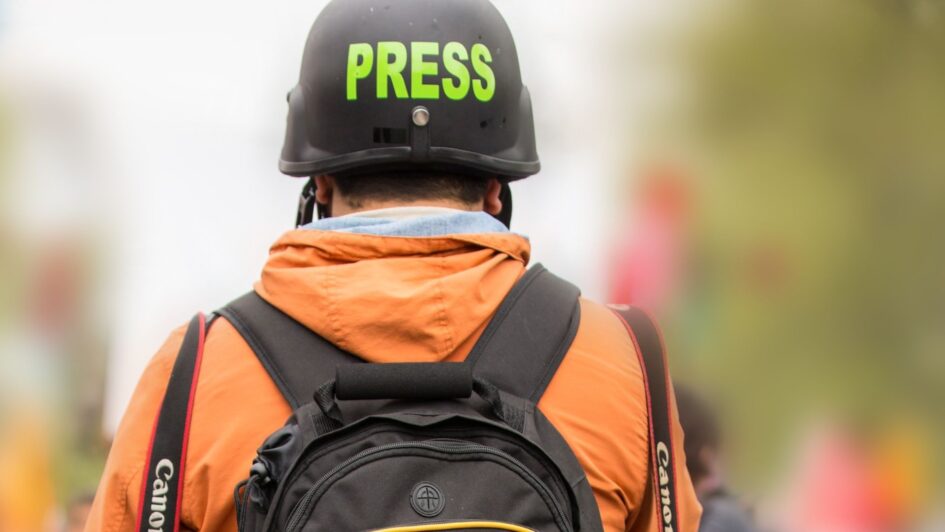 The Bavarian Journalists' Association (BJV) is announcing the "Special Award Ukraine" Europe-wide as part of its competition for Press Freedom Day. The prize is valued at 1,000 euros.
The call for entries is addressed to all European journalists who have reported from Ukraine or about the situation in Ukraine in the past year. Also eligible are journalistic works of all kinds (texts, photos, audio-visual contributions, caricatures/cartoons)  which were written in Ukraine under the special conditions of the war and which describe the situation of the people in the country.
The contributions must have been written during the past twelve months before the closing date. The contributions should be written in German or English. If they were originally written in other languages, please include a translation of the work in English or German.
You can find the Terms of Application here in English and in Ukrainian.
To enter the competition, fill in the entry form (English version, Ukrainian version) and send it together with your work by 12 April 2023 to the following address: Bayerischer Journalisten-Verband e.V., St.-Martin-Str. 64, 81541 Munich, Germany
The awards will be presented on 8 May 2023, in Munich.