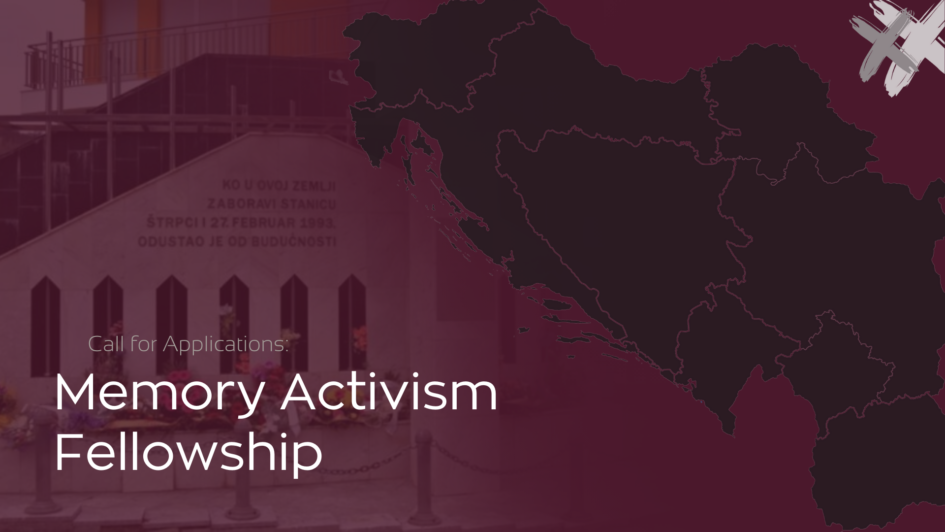 Deadline: 1 October
Since 1992, Humanitarian Law Center has worked on documenting war crimes and human rights violations committed in the former Yugoslavia, focusing on the victims and their stories. The organisation advocates for a comprehensive and multifaceted transitional justice process. The work of the HLC is based on three pillars: documentation, justice and memory, with the Memory Activism Program as central for the organisation's future. With its Memory Activism Program, the Humanitarian Law Center commemorates victims through various initiatives, including public debates, documentary films and digital memory activism on social media and other digital memory practices. In addition to commemorating victims of war crimes and mass human rights violations during the 1990s wars, the Memory Program challenges and confronts the dominant revisionist narratives about the wars, provides informal education, disseminates the judicially determined facts about the wars engagingly, using different media formats. Furthermore, the program conducts policy-oriented research and analysis and commentary of official memory politics in the region.
The Humanitarian Law Center accepts applications for the second round of Memory Activism Fellowship of up to 6 months, starting from November 2022. We welcome fellowship applications from researchers, journalists, practitioners and artists who work on the 1990s wars in former Yugoslavia from different perspectives. The fellowship involves a monthly stipend and it is non-residential and does not require a presence in Belgrade. During the fellowship, the fellows are expected to generate outputs that will be published and promoted by the HLC. The outputs can be in the form of analysis, a report, a series of blogs or organisation of events. The applicants should specify their planned outputs and the timeline of working on them in their application.
Applications should be sent by email to [email protected] and must include a CV and a cover letter outlining your plans for the fellowship period and expected outputs, indicating the possible beginning of the fellowship. The applicants should also specify their topic of interest and expertise. The deadline for applications is 1 October.
Questions about the fellowship and its conditions can be sent to [email protected].