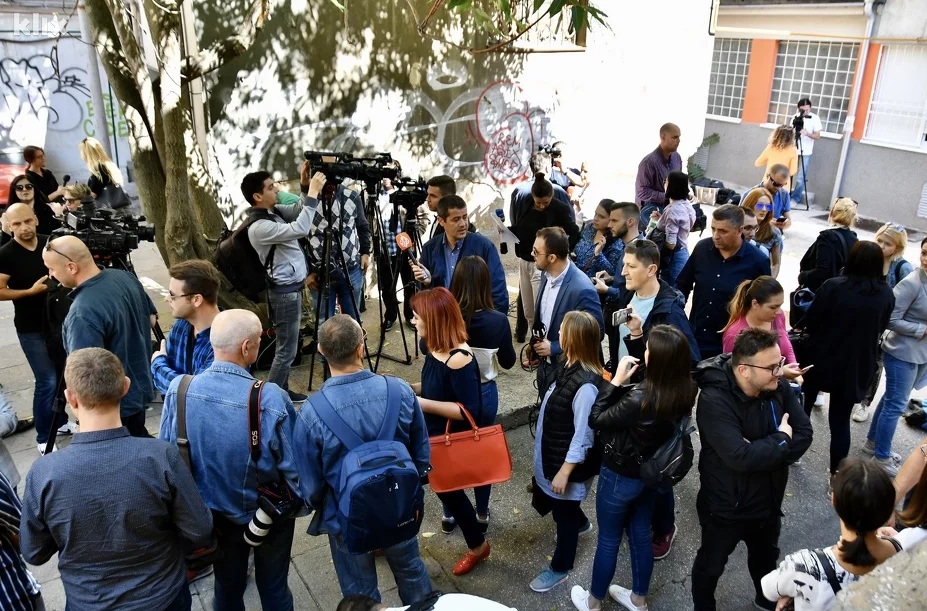 Sarajevo, 14.01.2022. – There was little visible progress on human rights in Bosnia and Herzegovina (BiH) in 2021. Public officials stirred xenophobia, failed to tackle discrimination, and put pressure on journalists, states the report of Human Rights Watch for Bosnia and Herzegovina.
According to information provided to Human Rights Watch by the journalists' association BH Novinari, between January and July 2021, there were 42 threats against journalists, of which one was a physical attack. BH Novinari recorded several complaints from journalists against police and officials in Lipa migrant camp including threats, improper denial of access and forcing journalists to delete recorded material. An employee of the Ministry for Human Rights and Refugees was disciplined for threatening a journalist.
A September survey by BH Novinari involving 440 media professionals showed that in the last three years, over 40 percent of respondents indicated they had been subject to threats and intimidation, in most cases by politicians and public officials.
Following smears against journalist Tanja Topic by the Chairman of the BiH Presidency Milorad Dodik in May 2021, diplomats in Bosnia called on public officials to refrain from threats and misogynistic comments against media professionals.
BH Novinari registered increased gender-based violence against women in the media, with 70 incidents over five years, including death threats, verbal and physical threats, and discrimination at work.
The Report is available HERE.