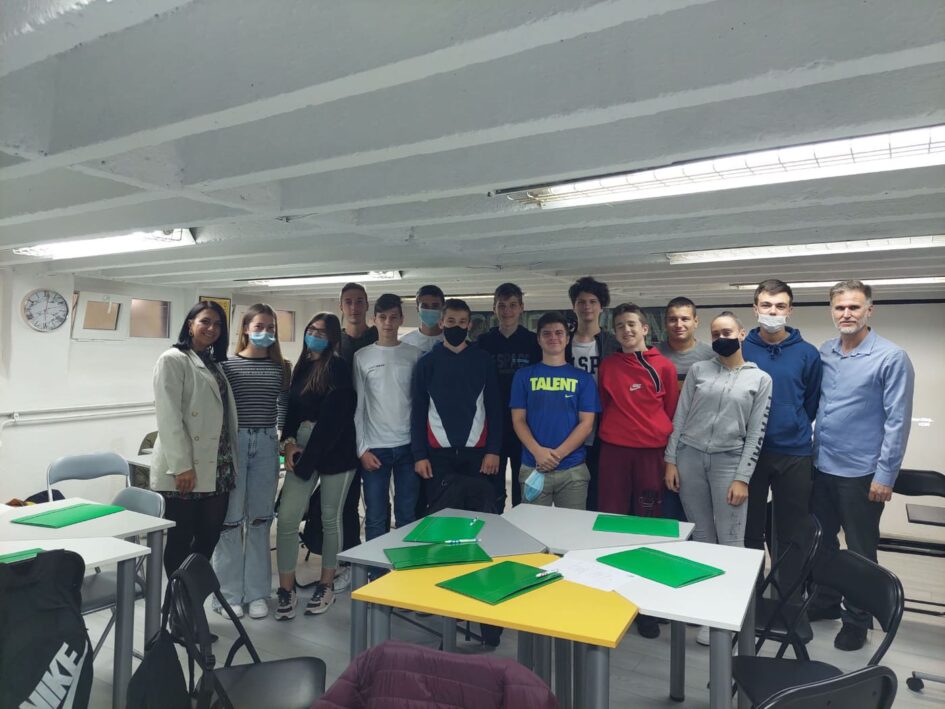 Ilijaš, 24.09.2021.- Introducing young people to journalism as a profession, and the role of journalists and work in the service of truth and objective reporting was the focus of the workshop entitled "Media Literacy" organized by the youth organization "USE THE DAY – CARPE DIEM" in Ilijaš within the project "Youth Media".
The target group consisted of young people – members of the journalism section who had the opportunity to get acquainted with the work of media workers, and to go through an ordinary working day of journalists with educator Dr. Amer Dzihana in search of truth and relevant information for citizens in local communities.
One of the participants in the training, Ema Kučanin, points out that they discussed with the educator interesting and important topics related to the media, but also the dangers posed by new technologies, social networks, and uncritical consumption of media content. "We believe that these topics must be talked about more often because of the generations to come, because they will also grow up with the Internet and social networks and media that believe that we must be perfect physically in order to achieve something in life. This education was a good way to end one school day, and I hope that I will have the opportunity to attend a similar education again", Kucanin believes.
Edis Mušanović had a similar experience after the workshop: "After class, my colleagues and I had the opportunity to listen to an interesting lecture on media literacy. We talked about the influence of the media on us young people. I liked the education because I learned a lot of new things I hadn't even thought about before. I think we should not believe everything that is written on the Internet".
The young people concluded that objectivity should be an imperative in journalism, and that this profession is extremely important for a society that strives for democracy, freedom of expression and respect for human rights.
The project "Media for Youth" implemented by the Association Youth Organization "USE THE DAY – CARPE DIEM" is part of the "Small Grants Program" within the project "Free Media for a Free Society", implemented by the BH Journalists Association in cooperation with the Association of Electronic Media in BiH, and with the support of the European Union.