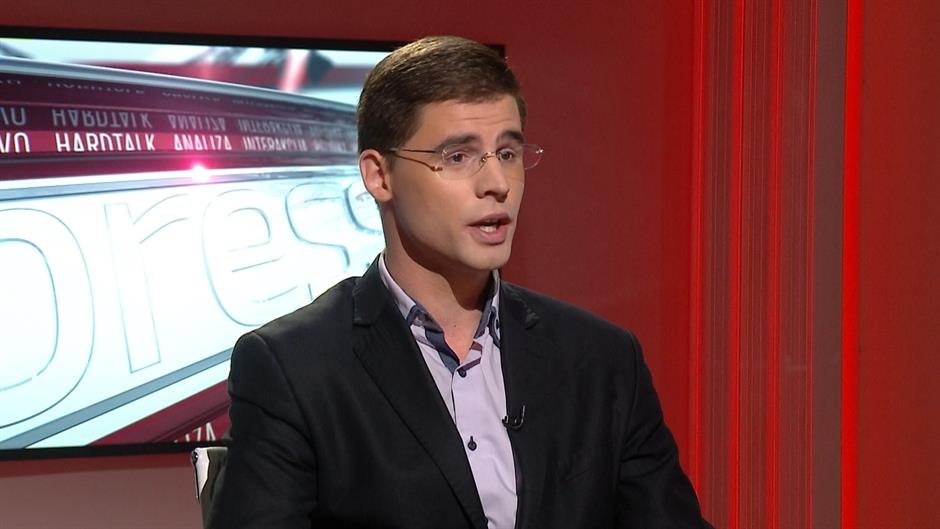 Sarajevo, August 25, 2017-The BH Journalists Association (BHJA) Steering Committee strongly condemns the public persecution and discreditation of Josip Simic, a journalist of the web-portal Dnevno.ba, initiated by Minister of Security of Bosnia and Herzegovina Dragan Mektic, at a press conference held in Sarajevo earlier this week. Addressing the present reporters, Minister Mektic showed the alleged medical record of journalist Simic, and read out its complete content, claiming that he was a person with "serious psychological disorder" who acts against the minister "in cooperation with the Prosecutor's Office of BiH".
The BHJA Steering Committee finds inadmissible the disclosure of the medical card of Josip Simic. It is a violation of the right to privacy, regardless of whether it is a journalist on the portal Dnevno.ba or someone else with the same first and last name. Medical documents of an individual are protected by all international standards as part of personal data, as an inalienable part of private information, and in this case there was no public interest or justification for their publication. In this context, the behavior of Minister Mektic is a disastrous political outcome and a serious legal offense that requires adequate sanctioning.
It is particularly disturbing the fact that Minister Dragan Mektic published the alleged medical document of the journalist Josip Simic as a reaction to his texts in which he wrote critically about minister's actions and his work. Such behavior is a political pressure to a journalist, a violation of the right to freedom of expression and critical writing about Mektic as a public official. The arrogant and noncivilized behaviour towards journalists; threats, insults and quarrels against media workers have unfortunately become a regular way of communication of the Minister of Security with media in BiH. Therefore, the BHJA publicly demands Minister Mektic to respect the professional and personal dignity of journalists and their right to free work. Otherwise, BH journalists will initiate the legal mechanisms in order to protect the journalistic profession and journalists individuals from the primitive and unlawful conduct of Minister Dragan Mektic.