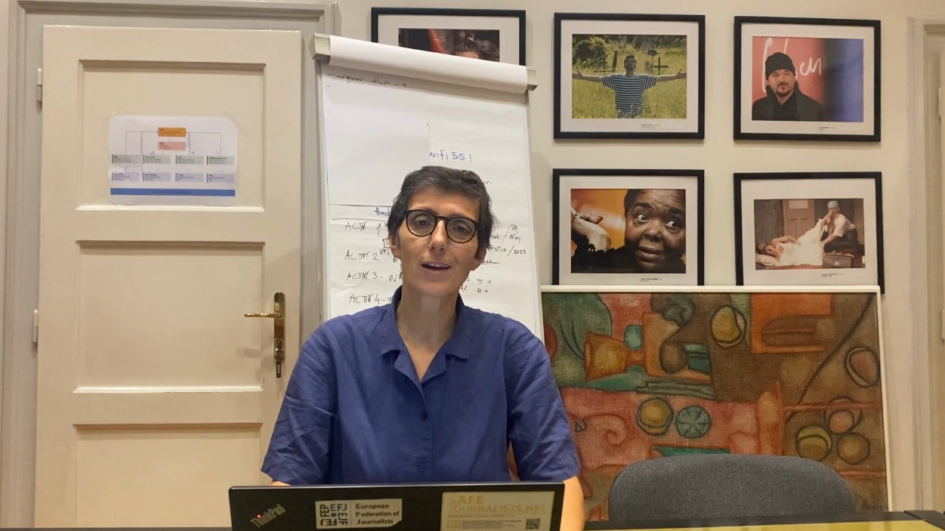 Incidents of disrespect for the work of journalists are multiplying in Serbia. The EFJ President Maja Sever denounced these attacks. She called on the authorities to respect the role and mission of the press in a democratic society.
On 27 July, Serbian Prime Minister Ana Brnabic presented the EU's Digital Europe programme at the Belgrade Science and Technology Park, in the presence of Information Minister Mihailo Jovanovic and the Head of the EU Delegation in Serbia, Emanuele Giaufret. The press was invited to the event. However, the journalists were locked in a room from which they were unable to ask questions and from which they were only allowed to leave after the official representatives had left.
This incident took place against a backdrop of increasing attacks on journalists, particularly attacks initiated or relayed by high-ranking politicians: campaigns of insults or online harassment, denigrating comments, arbitrary restrictions on access to press conferences, etc.
On 10 July, Vladan Sekulic, a member of main board of the Serbian Progressive Party (SNS), the ruling political party since 2012, published an Instagram video targeting reporters and anchors on N1, Nova S and Nova daily newspaper. This practice of harassment was supported on 11 July by another senior party official, Vladimir Djukanovic.
On 25 July, an N1 team was not allowed to attend a Serbian government press conference due to lack of space, despite receiving an invitation a day earlier. In the past, N1 teams have been refused permission to report from public places such as airports, open-air markets, municipal swimming pools, river beaches and other locations.
On 31 July, taking into consideration the multiplication of incidents, the EFJ President called on Prime Minister Brnabić to reconsider her attitude towards Serbian journalists. She also spoke about the videos posted on social networks targeting journalists from Nova, N1 and Danas. "I have to admit that when I saw those videos, I was shocked. I don't understand how anyone could do something like that. The fact that it was done semi-amateur does not mean that these threats are not dangerous", she said on TV Nova. Maja Sever also stressed the serious responsibility of politicians and civil servants who broadcast or relay such videos, calling on the government to publicly denounce these attacks.
Since its launch in 2015, the Council of Europe's Platform for the Protection of Journalism has recorded 74 serious press freedom violations in Serbia. Barely 9 cases (12%) have been resolved and 31 alerts (42%) remain unanswered to date by the Serbian authorities.
Source: EFJ