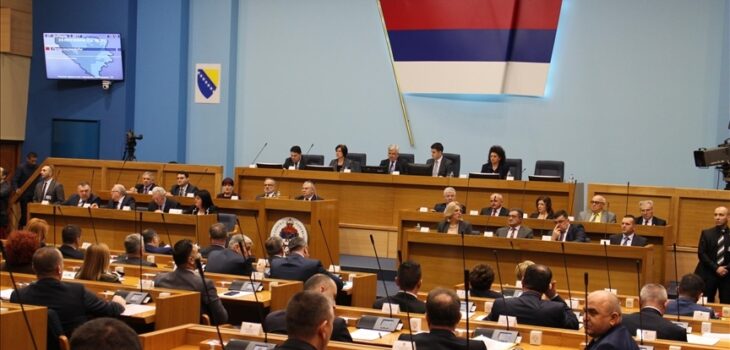 Banja Luka, 20.7.2023. – With 46 hands in favor, 17 against and without a single abstention, the National Assembly of Republika Srpska, led by the coalition of SNSD, United Srpska, SP, SPS, DNS and DEMOS, voted for controversial changes to the Criminal Code of the RS which introduces the criminalization of defamation.
Certain amendments were also adopted that do not significantly change the essence of the criminalization of freedom of speech and expression through the adoption of the criminal offense of defamation, namely that the state, after filing criminal charges for defamation, will be able to persecute any individual based on a written word or expressed position. The journalistic community is disappointed with the decision of the deputies, but they will not accept this decision, but will launch an initiative to evaluate the constitutionality.
Of particular concern is the fact that not all MPs from the opposition in the National Assembly of the RS participated in the vote, which enabled the ruling coalition led by the SNSD to get an overwhelming number of votes for the criminalization of defamation. What lies ahead is for the Law to be confirmed in the Council of Peoples of the RS, where there is a possibility of using the right of veto in order to protect national interests.
The criminalization of defamation through the legislation of Republika Srpska was opposed by the media community, the non-governmental sector, and citizens and activists from all over Bosnia and Herzegovina. However, the government in the RS did not give up, but with certain amendments, after more than 20 years, it criminalized defamation and thus took Bosnia and Herzegovina back a step when it comes to human rights and media freedom. This law was also opposed by international institutions, led by the OSCE and the Council of Europe. The Council of Europe warned again this morning that this law is directed against freedom of speech in Republika Srpska.