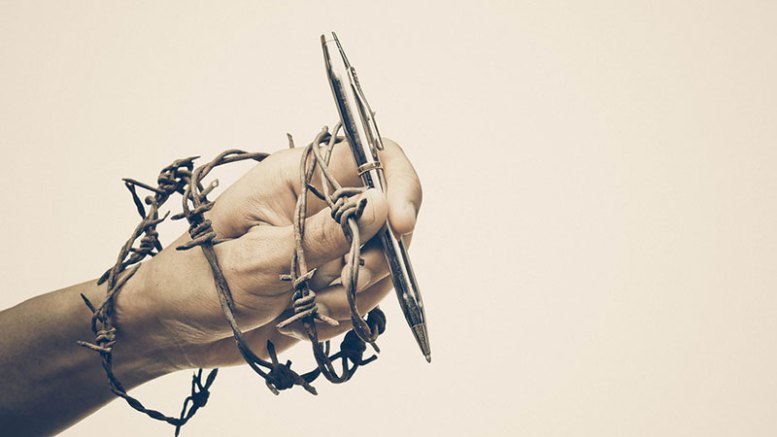 The European Federation of Journalists (EFJ) welcomes the publication on Wednesday 13 July of the European Commission's report on the rule of law. This third annual report highlights the threats to media pluralism and the safety of journalists in EU Member States. The EFJ called on the European Commission to adopt a binding and demanding Media Freedom Act to compel Member States to take action.
The third EU Rule of Law report features specific recommendations targeted at individual member states. Sixteen EU countries have been urged to take measures to protect journalists, media freedom and pluralism (see below). The findings of the report are building on a series of sources, including the Media Pluralism Monitor (MPM 2022), the Council of Europe Platform to Promote the Protection of Journalism and Safety of Journalists as well as the Mapping Media Freedom Platform.
For the first time, the report places particular emphasis on safeguarding the governance and editorial independence of public service media in Cyprus, Czechia, Hungary, Malta, Poland, Romania, Slovakia and Slovenia. Also covered are threats to the physical and online safety of journalists and tackling the use of abusive lawsuits to silence journalists (SLAPPs).
"More safeguards are needed to ensure that the independence of public service media is protected, that public funding is adequate and not used to put political pressure on those media," said Commission Vice-President for Values and Transparency, Věra Jourová.
Didier Reynders, European Commissioner for Justice, denounced the increasing threats against journalists in Europe. Since 2015, 15 journalists have been murdered in EU member states (in France, Malta, Greece, the Netherlands, Denmark, Poland, United Kingdom, Slovakia). The Commissioner denounced in particular those politicians who have made a habit of denigrating or threatening journalists.
The media focus of the Rule of Law report comes ahead of the publication of the European Media Freedom Act, scheduled for release in September, which is set to establish a legal framework for safeguarding media independence and pluralism in the European Union.
"The report shows that the protection of journalists, the independence of public media or regulators and media pluralism are deficient in more than one in two European states! This is a worrying alarm signal," said the EFJ President Maja Sever. "Too many EU member states remain passive in the face of deteriorating working conditions for journalists and the decline of press freedom. We urge the European Commission to adopt a strong Media Freedom Act, which would concretely strengthen the protection of journalists and the independence of the media. It should strengthen the role of journalists and press councils in editorial content. Self-regulation should be the norm. It should also impose on the media industry more transparency and full respect for editorial autonomy."
The EFJ President will soon meet Věra Jourová to discuss the content of the European Media Freedom Act. In the meantime, the EFJ calls on the European Commission to take concrete steps to encourage deficient Member States to adopt the necessary reforms.