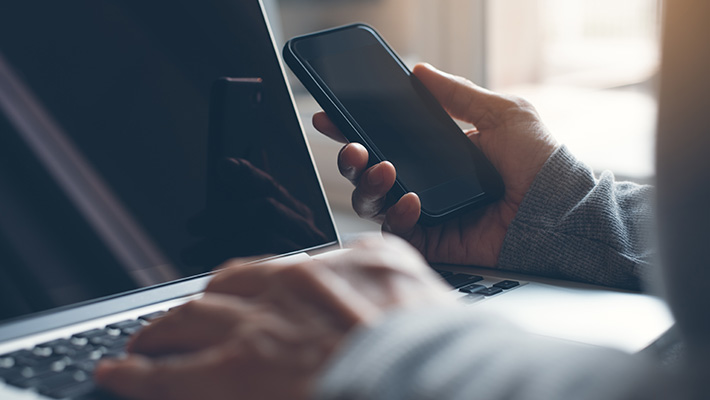 The editor of the magazine "Drvotehnika" Dragojlo Blagojević received death threats via a phone call in the night between July 12 and 13. The threats followed the publication of the magazine's July issue on Monday.
"Is that you Dragojlo? Is that the deceased, who died a year ago? Oh no, he is not dead yet, he's just going to die," a male voice told him over the phone, warning the journalist that he's just going to see who he is. At Blagojevic's insistence to introduce himself, the man said his name was Stanko Vasic, which, according to the journalist, is probably a fake name.
He assumes that the threats have something to do with the article entitled "Distribution of raw materials from state forests under the veil of secrecy", which was published in the last issue of the magazine "Drvothenika" on Monday, July 11.
In the mentioned text, Blagojević writes that "some powerful people in wood industry resell wood at twice the price, and the state tolerates or encourages all this for a long time", as well as that the export of wood assortments is growing, and "domestic wood processors have major problems in supplying raw materials, workers got fired, and they import raw materials that makes far higher production costs. All of this is reflected in the market and the end customer's pocket".
"It is a serious threat that is not expressed so easily, especially because I am sure it is because of the text I wrote. Of course I feel threatened, which is why I had to take cover. I received a lot of calls from people from the wood industry who supported me because of the written text and the threat I received," said Dragojlo Blagojević for the SafeJournalists network, adding that he reported the threats to the police.
This is not the first time that Blagojevic has received threats. In the same way, in January 2020, according to Blagojevic, he was threatened by the general director of the Public Enterprise "Srbijašume", Igor Braunovic, and that case has not yet been resolved. Braunovic later said that it was not him who threatened the journalist.
SafeJournalists Network, representing more than 8,200 media professionals in the Western Balkans, strongly condemns threats addressed to Blagojević and calls the police and the prosecutor's office to react quickly and to find and sanction the person who threatened the journalist. We also demand from the authorities to resolve the previous threats. We think that this process is taking too long.
Each attack on journalists is an attack on public interest, democracy and rights of all citizens.
Pristina – Skopje – Sarajevo – Zagreb – Belgrade – Podgorica – Tirana, July 14, 2022
Association of Journalists of Kosovo
Association of Journalists of Macedonia
BH Journalists Association
Croatian Journalists' Association
Independent Journalists Association of Serbia
Trade Union of Media of Montenegro