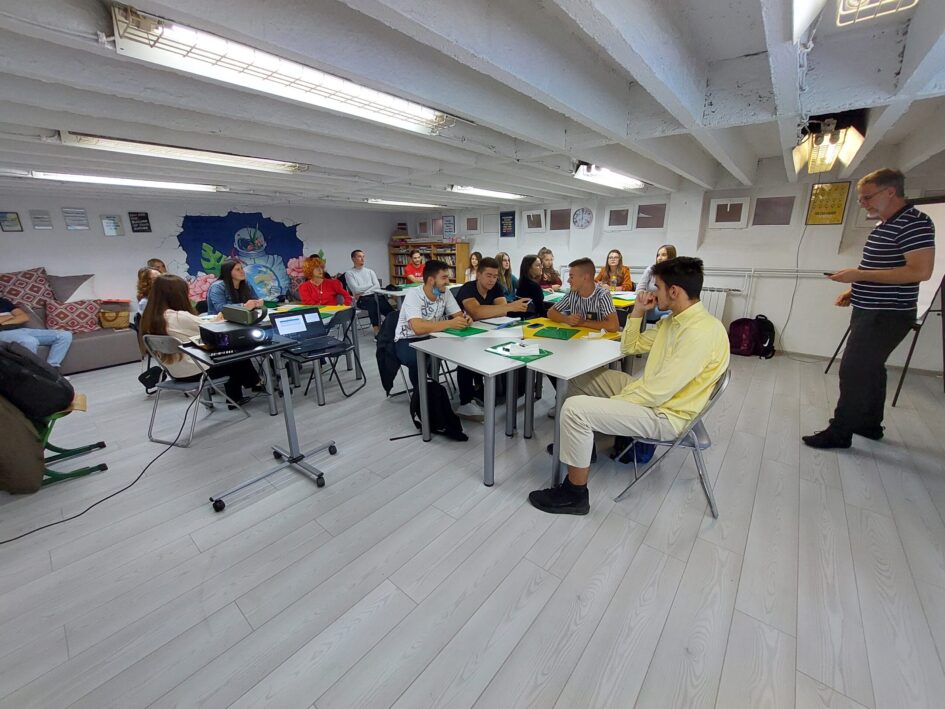 Within the project "Media for Youth", the Youth Organization "USE THE DAY – CARPE DIEM" organized an education on "Media Literacy", which took place on September 16, 2021 in the Space for Youth. The education was led by dr. Amer Dzihana.
Participants learned the basic elements of media and information literacy, and strengthened their capacities to better understand the digital environment in which the media and other information providers operate.
"I am extremely satisfied with the interest shown by the participants. We were able to discuss current media topics and to open a discussion on the impact of the digital communication and media environment on society on examples that are close to young people. The entire workshop was organized in a relaxed atmosphere, which enabled open expression of opinions and critical questioning of the media and their contents", said Dr. Amer Dzihana.
"First of all, I would like to thank the Youth Organization" USE THE DAY – CARPE DIEM "for the opportunity to participate in such an education. What I would especially like to point out is that I am glad that in our surroundings, in this small town of ours, young people are given the opportunity to learn something new. From this workshop, I also learned something new about a topic I knew almost nothing about, about how the media affects us and how we can recognize which information is accurate and which is not. I would also like to thank the lecturer dr. Amer Jihani for honoring us with his presence, and passed on his knowledge to us about media literacy", said Almina Ahmetspahić, one of the participants in the training.
The project "Media for Youth" implemented by the Association Youth Organization "USE THE DAY – CARPE DIEM" is part of the "Small Grants Program" within the project "Free Media for a Free Society", implemented by the BH Journalists Association in cooperation with the Association of Electronic Media in BiH, and with the support of the European Union.