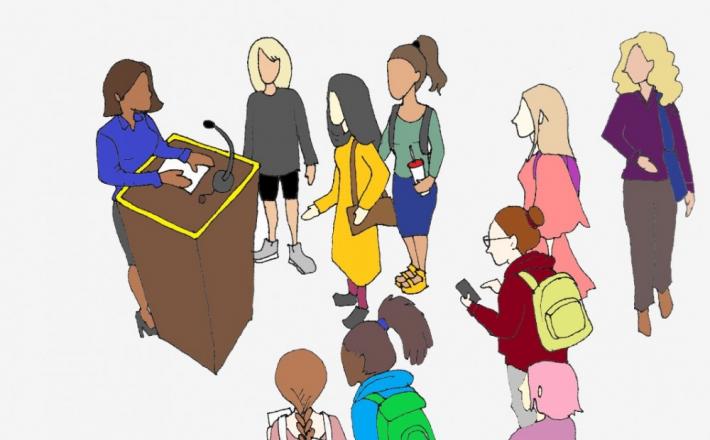 Sarajevo, July 14, 2021 – The BH Journalists Association is organizing a conference "Women in politics through media glasses" as part of the Women's Press Forum project and with the support of the United States Embassy in BiH, which will be held on Thursday and Friday, July 15 and 16, 2021 in Hotel Termag on Jahorina.
The conference will bring together editors, journalists and women active in political and public life with the aim of raising public awareness of the importance of women's visibility in media content, as well as the importance of quality programs that women politicians can offer in election campaigns compared to their male counterparts.
The Law on Gender Equality of BiH, the Election Law of BiH, as well as the law guaranteeing freedom of expression and work of the media and editorial policies are a good base, but raising awareness of editorial policies of gender representation in media content is an indispensable process for respecting these legal provisions.
The conference is a unique space for updating these issues and making recommendations that will be a guideline for greater visibility of women in politics, as well as media cooperation with women active in public and political life.