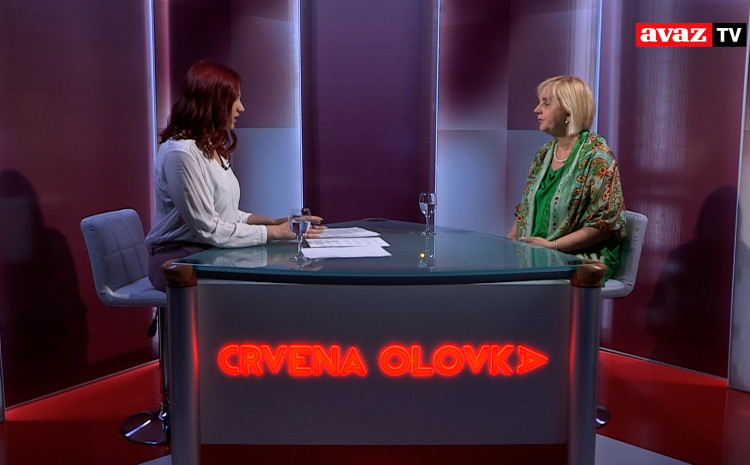 Sarajevo, June 30, 2021 – Continued political and institutional pressure on the media can lead to their shutdown and we have witnessed this several times so far, said Borka Rudic, Secretary General of the BH Journalists Association, as a guest on the show "Red Pen" on Avaz TV.
Rudic referred to the increasing attacks on journalists in recent months, the so-called SLAPP (Strategic Lawsuits Against Public Participation) lawsuits, and commented on the decision of the Municipal Court in Sarajevo to deduct 212 thousand BAM of court penalties from the account of "Avaz roto-press".
When asked by the editor and presenter Helena Javor – Ibrahimbegovic how many defamation lawsuits against journalists and media are currently active in BiH, Rudic pointed out that the number is close to 300.
– Almost 80 percent of prosecutors in these cases are public figures, politicians and representatives of the judiciary who do not accept criticism and questioning of their work – said Rudic.
She also referred to the difficult work of the media outlets during coronavirus pandemic and the devastating fact that journalists are not on the priority list for vaccination, and that BiH is the only country in the Western Balkans that did not approve special packages to help the media overcome the negative economic consequences of the pandemic.
When asked how she commented on the fact that as many as two thirds of attacks on journalists are not prosecuted and there is no court epilogue in these cases, Rudic pointed out that this is a consequence of inefficiency of the judiciary and the fact that we do not have defined protection of journalists and their safety through existing criminal codes.
– We have examples when one of the politicians receives threats from anonymous source, it is very quickly revealed who is behind these threats, and when such a threat happens to a journalist then we do not have such a quick and efficient reaction – Rudic concluded.
(Source: Avaz.ba)