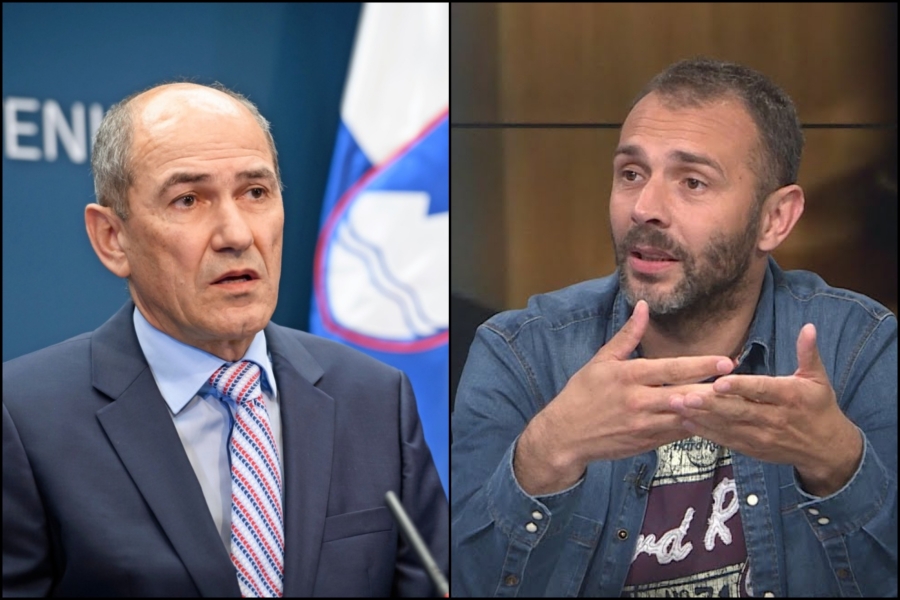 Sarajevo, 04.05.2021. – The Steering Committee of the BH Journalists Association sent a protest letter to the Prime Minister of Slovenia Janez Jansa expressing their deep concern over yesterday's announcement on Jansa's official Twitter account, announcing a "trial for several crimes" to Avdo Avdic, a journalist from Bosnia and Herzegovina.
-Your Twitter post, that is the transmission of comments by Slovenian journalist Luka Pers, was published this morning by numerous Bosnian media, interpreting it as a direct threat and pressure on journalist Avdic because of the articles published on his portal Istraga.ba, which mention your name as well as the names of your closest associates. 
Without any intention to go into details about Avdic's journalistic reporting, the Steering Committee of BH Journalists, as the main journalistic organization that brings together media professionals from all over Bosnia and Herzegovina, considers it inadmissible that you, as Prime Minister of the Republic of Slovenia, publicly "call out" any journalist on Twitter, and especially that by such an act you indirectly support the criminal prosecution of journalist Avdic because of his journalistic work – says the letter from BH Journalists to the Prime Minister Jansa.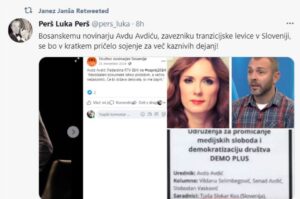 The Steering Committee of BH Journalists emphasizes that it is especially worrying, but also significant that Jansa shared this tweet on May 3, the World Press Freedom Day, when all democracies and their representatives give full support to independent, investigative and free journalism, which in modern societies is an imperative that we must never ignore.
-Of course, you, like any other citizen, have the right to be dissatisfied with the articles published about you by the media outlets in Slovenia, BiH or anywhere else. However, we are sure that you are aware that, within the European Union, of which the Republic of Slovenia is a proud member, this kind of dissatisfaction is not resolved by criminal prosecution of journalists, but by denials of untrue allegations and possibly defamation lawsuits, which is the only democratically correct way of reacting in cases when someone is dissatisfied with the way certain journalists write. Let us emphasize once again – criminal prosecution of journalists for their work or just the announcement of such actions is a perfidious attempt of censorship and preventing journalists in researching topics of public importance – states the letter.
BH Journalists will share this protest letter with colleagues from the Association of Journalists of Slovenia and all other journalists' associations in the Western Balkans region, as well as with all EU institutions – including the European Parliament.