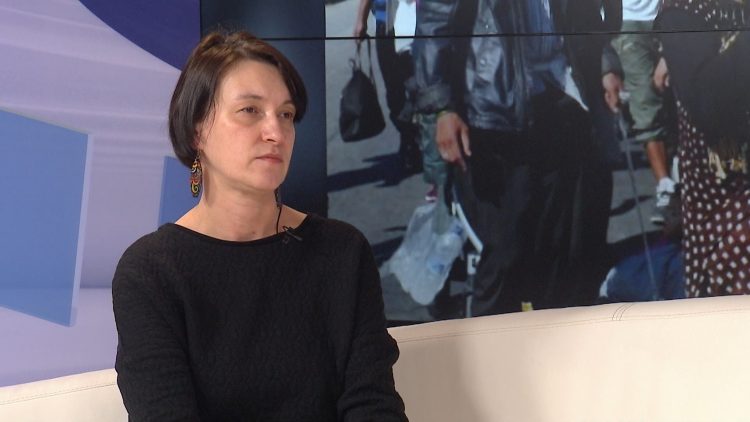 Sarajevo, March 6, 2021 – The Steering Commiteee of the BH Journalists Association and the Free Media Help Line strongly condemn today's arrest of journalist and activist Nidžara Ahmetašević, who was detained in Sarajevo after a verbal conflict with police officers.
The Ministry of the Interior of Sarajevo Canton announced today that Ahmetašević was deprived of liberty for disturbing public order and peace and continuing to commit violations.
"Without any reason, she belittled and insulted authorized officials by obstructing them in the performance of official duties and tasks, thus committing a violation prescribed by the Law on Misdemeanors against Public Order and Peace of Sarajevo Canton," the KS Ministry of the Interior said.
Journalist Ahmetašević managed to record her arrest with a mobile phone, and the recording was later published by the media. The recording shows a police officer telling Ahmetasevic to stop filming him because it is "forbidden". However, after the journalist refused and warned the police officer that filming in a public area is not prohibited, she was arrested, as stated by the KS Ministry of the Interior, for "disturbing public order and peace" and obstructing officials in the performance of their duties.
The Steering Committee of BH Journalists believes that today's arrest and several hours of detention of Nidžara Ahmetašević in custody was completely unjustified and unnecessary. Nidžara Ahmetašević is known in Bosnia and Herzegovina as a journalist and human rights activist, who has not previously convicted and there is no reason to be keep her in custody as if she were a criminal and not a prominent citizen and journalist. The MUP of Sarajevo Canton should act in accordance with the law if a journalist has possibly committed a misdemeanor, but such treatment over her is an obvious demonstration of force. In addition, the video published in the media shows that the police used excessive force at the time of the arrest for no reason, and one of the officers made an extremely inappropriate comment that reads: "Put handcuffs on that fool, let's go to Jagomir! (psychiatric hospital in Sarajevo)".
The Steering Committee of BH Journalists considers that this kind of a behavior of police officers is inadmissible during the performance of official duties! BH Journalists will ask the competent institutions to sanction the responsible police officers in accordance with the law for inappropriate comments and unnecessary use of force against the journalist during her arrest. We will also inform all relevant domestic and international institutions about this case which represents the most serious violation of human rights and freedoms.