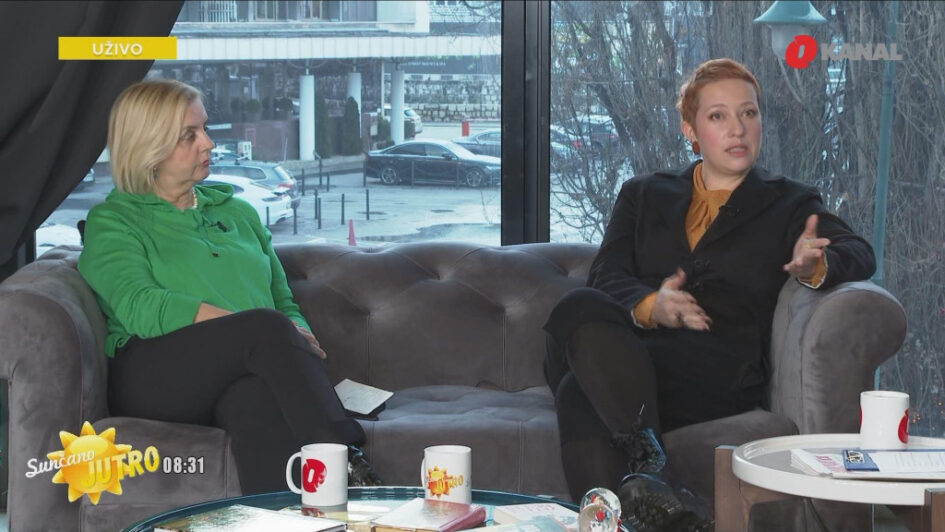 Sarajevo, 26.01.2021. – The wave of accusations of rape and sexual harassment of women has spread across the region. Larisa Halilovic, the team leader of the Media for All program led by the British Council, and Borka Rudic, Secretary General of the BH Journalists Association, spoke for O Channel about whether there are such cases in journalism.
– The statistics are alarming. When it comes to the safety of journalists, the trends are really bad and it seems that the situation is generally not getting better. It seems to me that there is not enough talk about it and that there is insufficient support. We have launched trainings for journalists in six countries in the region in order to raise this topic – says Larisa Halilovic.
Journalists have very little strength to speak about their personal negative experiences, adds Borka Rudic.
– We did a survey with male and female students and out of 70 of them, only 35 answered. Of the directors, editors and journalists, out of 70 invited, 16 responded to our questionnaire, and out of 100 female journalists, only 51 completed the questionnaire. There is not yet enough strength to talk about it. We can talk about a silence in the journalistic community which, I hope, will be broken and they will start speaking publicly about how much they themselves are exposed to violence and sexual harassment and all other forms of violation of their basic human rights – says Rudic.
She reminded of the recent example of a female journalist from Sarajevo who was a victim of verbal violence and sexual harassment by employee of the Ministry of Human Rights and Refugees of BiH. The journalist bravely reported all this, wrote articles about it and continued to talk about this topic because the harassment continued.
Watch the whole conversation in the video: