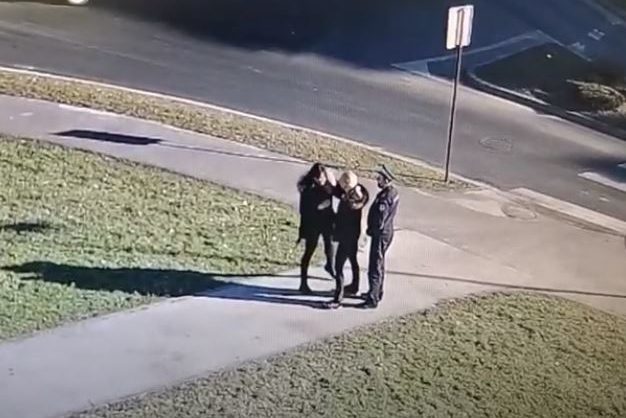 Sarajevo, January 25, 2021 – The Ministry of Internal Affairs of Republika Srpska announced on January 21 that the spokeswoman of the Bijeljina Police Department, Aleksandra Maric, was verbally and then physically attacked by journalist Zorica Kusmuk.
A statement from the RS Ministry of the Interior, accompanied by a video of the incident that happened in front of the Bijeljina Police Department, states that journalist Kusmuk attacked spokeswoman Maric because, as she claimed, she was not notified of the regular press conference. On the other hand, Zorica Kusmuk admitted in a text she posted on her blog that she was outraged by the alleged question asked by spokeswoman Maric "who is financing you" and also by the spokeswoman's explanation that she did not invite the journalist to a press conference because she didn't have her e-mail.
After reviewing the video, the Steering Committee of the BH Journalists Association strongly condemns this incident and calls on all journalists and other media employees to be as professional as possible in communicating with representatives of institutions, as well as in their reporting. Good cooperation with institutions and a professional attitude towards their representatives are equally important for the quality performance of journalistic work as well as pointing out problems and possible irregularities in the work of certain institutions.
Mutual insults, provocations and physical confrontations are not and cannot be a way of communication between journalists and employees of state institutions. Regardless of their personal attitudes and beliefs, they must treat each other in their work as professionally as possible and mutually respecting the obligations and requirements dictated to them by their professions. In this sense, the relationship of journalists with spokespersons of institutions is especially important because spokespersons for journalists are the first, and most often the most important, link in accessing the information they need for their work.
Therefore, BH Journalists once again appeal to the colleagues from the media to work on improving these relations in order to make their work easier and to respect the rights of those with whom they communicate and report on a daily basis, as well as ethical codes of professional journalism.