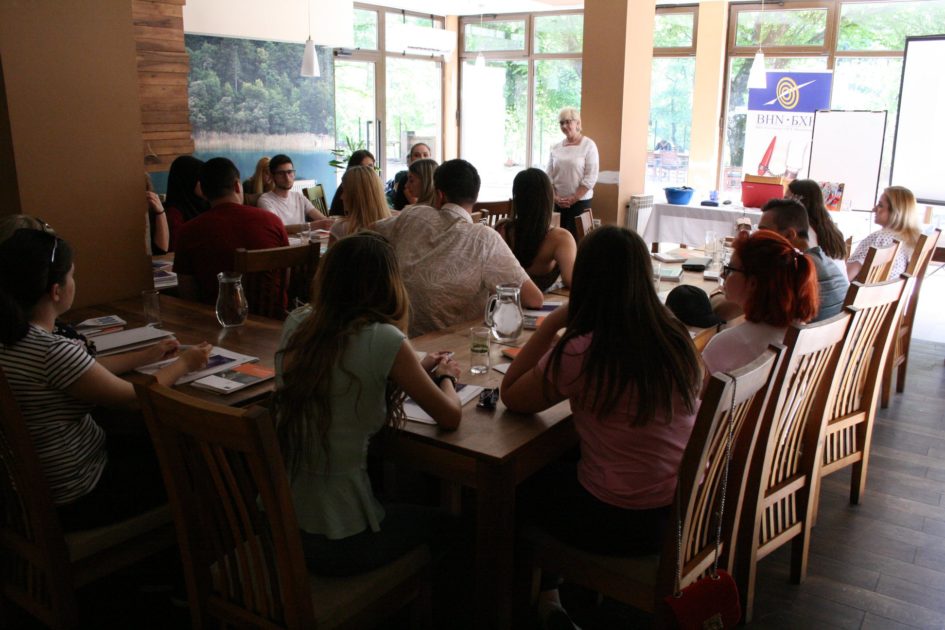 From Journalism Academy 2018
Sarajevo, June 25, 2020 – Journalists against hate speech is the topic of the Journalism Academy 2020, organized by the BH Journalists Association, which will begin tomorrow at Boracko Lake.
Until July 3 participants of this year's Academy will, through numerous workshops and lectures by media professionals, experts from the academic community and representatives of NGO's, among other things learn and discuss in what forms hate speech appears in public space, how especially young journalists and bloggers can fight against hate speech and intolerance, how the media and social networks can be a public platform for the deconstruction of hate speech and whether Bosnia and Herzegovina has adequate legal, institutional and social mechanisms to combat this phenomenon.
The Academy is held in two modules and will bring together 15 students of journalism from BiH universities, as well as young journalists from BiH media. In addition to lectures, participants will analyze media content through practical exercises and professional mentorship and discuss with a special focus on political manipulations and pressures in the service of spreading national intolerance in the media. The film "Apostles of Good", produced within the project "Living Together" by BH Journalists and the Independent Association of Journalists of Vojvodina, will also be shown.
Lecturers at the Journalism Academy are representatives of the academic community, eminent media professionals, representatives of the Communications Regulatory Agency and the Press and Online Media Council in BiH and civil society activists.
The summer educational camp, organized by BH Journalists since 2013, is being held with the support of the United States Embassy in BiH.