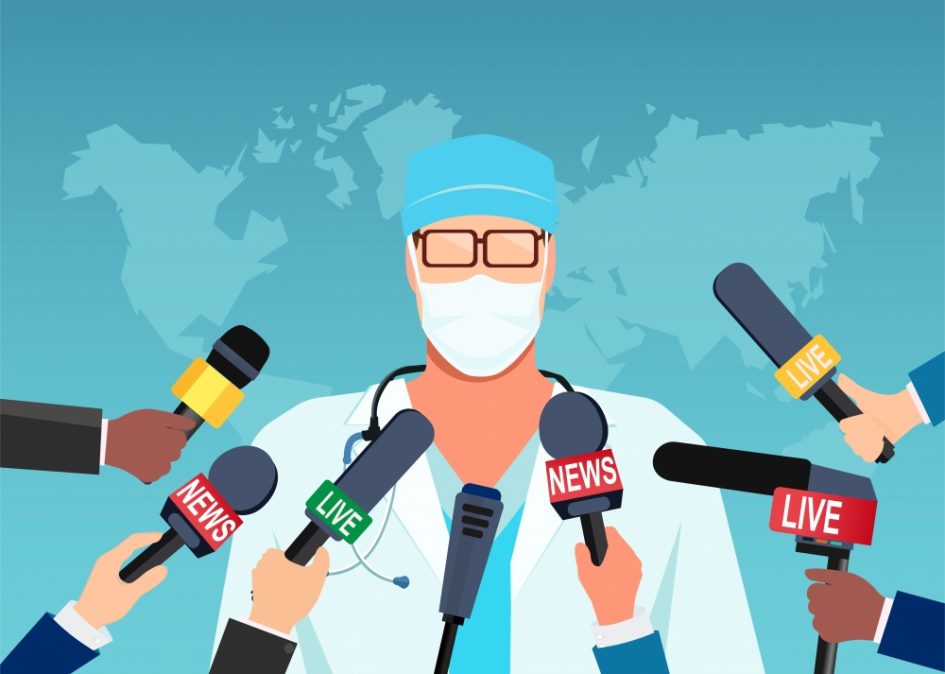 Coronavirus pandemics has changed the world that we know for good, so therefore it has accordingly changed the lives of both female and male journalists, including other media staff that have, for the past few months, encountered with numerous and rather difficult challenges in regard with professional journalism.
Soon after first few weeks working under such working conditions and operating under state of emergency circumstances, it somewhat appeared that the fact that they had to put their lives under risk (in order to provide public with as timely and accurate information as possible, while, at the same time, most of public audience had been following what was happening safely and comfortably from their homes), female and male journalists displayed and demonstrated that they did not seem to see problems in regards with the fact that they had to work under such conditions. Rapid fall and decrease of commercial advertising and marketing incomes in media houses resulted in vast number of sacking, cancelation of contracts, and reduction of salaries all the way to "minimum" wages and so on and so forth. With quiet compassion with those that were left jobless, some female and male journalists in most BiH media houses began to consider them-selves lucky since they still had jobs – regardless to the fact that they had to work a lot more than ever before and at the same time, work for less money.
They have been working with many during the global crisis time, thus regaining faith that real and genuine investigative reporting has not faded away in BiH. Journalists managed to detect and discover (exposing cases to smallest details) numerous affairs concerning public procurement procedures and suspective procedures included; they managed to discover and revel controversial business deals concerning many corona virus profiteers, thus exposing many local politicians, ministers and public figures under the magnifier and attention of judiciary bodies Etc. Shortly, regardless to pandemics or perhaps in defiance of it, they managed to remain and sustain what they are meant to be – professional journalists.
Journalists and editors Nedim Pobrić, Slađan Tomić, Dario Lukić, Ervin Mušinović, and Vanja Ibrahimbegović Tihak (Council of Europe) shall cover the issue of journalism during the COVID-19 period in this E-journalist edition.
https://bhnovinari.ba/wp-content/uploads/2020/06/E-JOURNALIST-NO.75.pdf