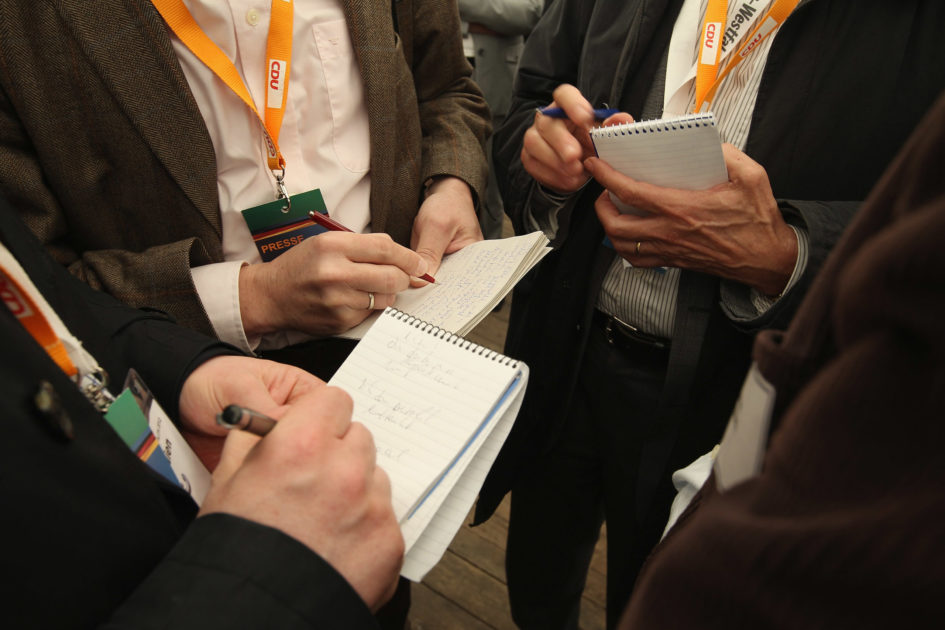 Sarajevo, 23.04.2020. – At the invitation of European Commissioner for Internal Market Thierry Breton, President of the European Federation of Journalists Mogens Blicher Bjerregård participated in an online meeting to discuss media assistance in Europe during the financial crisis caused by the coronavirus pandemic, and ways in which the EU could contribute to support to the media. Besides EFJ President, the meeting was attended by the leaders of the largest European news publisher organizations (ENPA, NME, EMMA, commercial radio, etc.)
On this occasion, the President of the EFJ presented several proposals to assist the media, including a recommendation to EU member states to introduce a 0-rate VAT for journalistic productions.
The European Federation of Journalists also proposed adopting a Marshall plan for direct support to the media who are experiencing a loss of advertising income, in particular to the local media threathening with closure. According to Mogens Blicher Bjerregård, this help should only be given to those media outlets who have not fired their journalists or suspended the engagement of freelancers during the crisis. Startups featuring freelancers should also be supported, EFJ suggests.
One of the ideas raised earlier in the meeting with Vera Jourova is that direct financial support to the private sector should include vouchers for advertising in private professional media, and to give all young EU citizens vouchers to subscribe to print or online media.
European countries should also include freelancers in unemployment support plans created during the pandemic crisis.
All these support mechanisms should have a long-term perspective, the EFJ President noted in the end. It was agreed that in the coming weeks the above proposals would be considered in detail in order to come up with a common strategy.