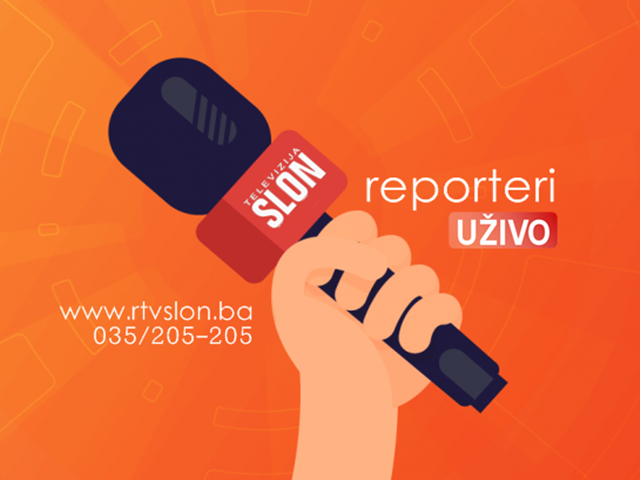 Sarajevo, 21.04.2020. – The Steering Committee of the BH Journalists Association and the Free Media Help Line send a public protest to the Ministry of Internal Affairs of the Tuzla Canton and the Police Directorate of TK, for unlawfully preventing the RTV Slon media crew from Tuzla in performing professional journalistic tasks by members of the Ministry of Internal Affairs of TK.
According to information available to BH Journalists and the Free Media Help Line, at 8:30 pm on April 20, police officers of the Tuzla Police Directorate stopped the RTV Slon crew, temporarily seized their cellphone and deleted all the footage of the event they were reporting about. We emphasize that the RTV Slon reporter crew had valid press credentials and a permit to move during curfew.
The Steering Committee of the BHJA and the Free Media Help Line strongly condemn such behavior by members of the Ministry of the Interior of Tuzla Canton, which represents a harsh attack on media and journalistic freedoms. We welcome the reaction of the TK Crisis Staff, the Director of the TK Police Directorate, and the Head of the PU Center, who immediately took all necessary steps to sanction the inappropriate actions of police officers.
In a state of emergency, when they report daily on the field on all current events related to the Covid-19 pandemic, risking their lives to bring timely and verified information to the public, such behavior towards media professionals by individuals who should equally protect all citizens, including journalists, is unacceptable and completely unfounded.
The BH Journalists Steering Committee requires the Tuzla Cantonal Ministry of Interior officials to investigate the case as a matter of urgency and to sanction members of the police who have unlawfully prevented the RTV Slon crew from performing their tasks. The cooperation of representatives of cantonal, entity and state institutions with journalists and other media professionals, with mutual respect and respect for all professional and legal norms, is especially important at a time when the basic imperative for all should be the well-being of citizens and their right to information, which cannot exist with the limitation and restriction of media rights and freedoms.