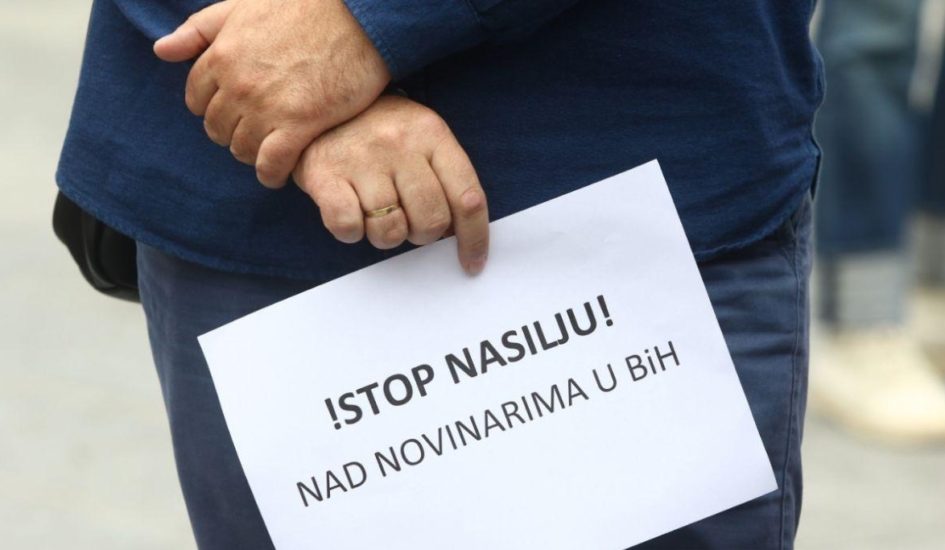 Sarajevo, 15.04.2020. – The Steering Committee of the BH Journalists Association and the Free Media Help Line strongly condemn the intrusion into the editorial office of Faktor.ba portal and the threats to journalists and editors of this portal, for publishing a text about arson and shooting at Vraca, Sarajevo.
According to Faktor, two women unauthorized entered the premises of the portal on April 14, and with direct threats and curses addressed to the employees who found themselves in the newsroom at that moment, demanded that the article be removed. After that, the man Faktor wrote about called the editorial office by phone, asking for the text to be removed and threatening to come to the Faktor's premises with his lawyer. This is a person who is known to police authorities and convicted of various crimes.
The BH Journalists Steering Committee and the Free Media Help Line point out that attacks and pressures on journalists who do their jobs professionally are completely unacceptable in a democratic society and represent a serious threat on the freedom of expression and safety of journalists. We commend the prompt and professional response of the Sarajevo Canton MoI during the filing of a report of an attack on the editorial office of Faktor, and we require all relevant institutions to conduct an urgent investigation into this case and prosecute responsible persons in accordance with the law.
 
Also, the BH Journalists Steering Committee appeals to parliamentarians in both BiH entities, Brcko District and the state level to adopt, as soon as possible, amendments to criminal laws that would enhance criminal policy in relation to attacks on journalists. The increasing number of physical and verbal assaults and threats against journalists, which Bosnia and Herzegovina has been recording year after year, is a direct consequence of impunity or relatively mild sanctions against the attackers. Competent prosecutor's offices and courts must do their job professionally, effectively and within a legal framework that will send a clear message to everyone that attacks on journalists, the media outlets and freedom of expression will not and should not be tolerated.