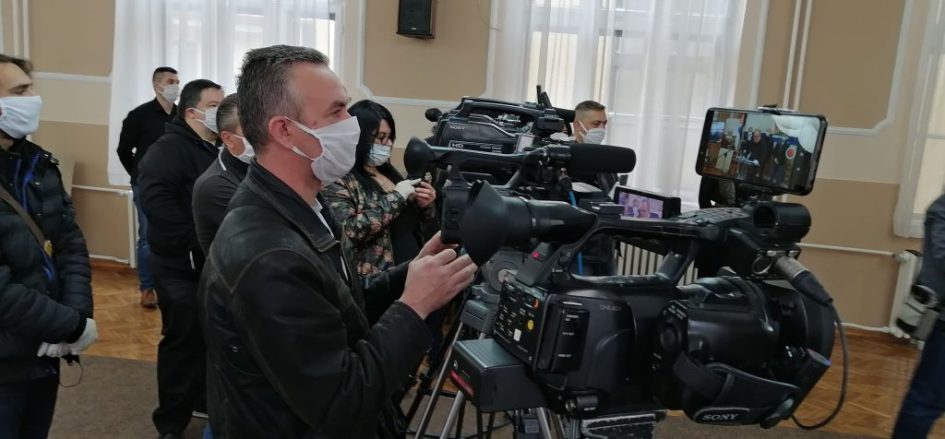 Sarajevo, March 24th – The Prevent Group Concern has donated 400 protective masks to journalists, cameramen, photojournalists and other media professionals in Bosnia and Herzegovina who report daily on the COVID-19 pandemic.
The BH Journalists Association will distribute these masks to a number of media outlets in several BiH cities today and tomorrow, and negotiations are ongoing with several non-government organizations and companies which are expected to provide 600 more masks for media employees in the coming days.
A survey conducted by the BH Journalists Association showed that a large number of media outlets do not have protective masks, gloves or disinfectants, despite the fact that their teams are on the field every day, as well as in the studio and editorial offices, and follow all current events regarding a coronavirus pandemic.
Once again, the BH Journalists Association appeals to governments, crisis staffs and the ministries of health across BiH to try to assist the media outlets in securing minimum quantities of medical packages (masks, gloves and disinfectants) for journalists and media professionals in their local communities.