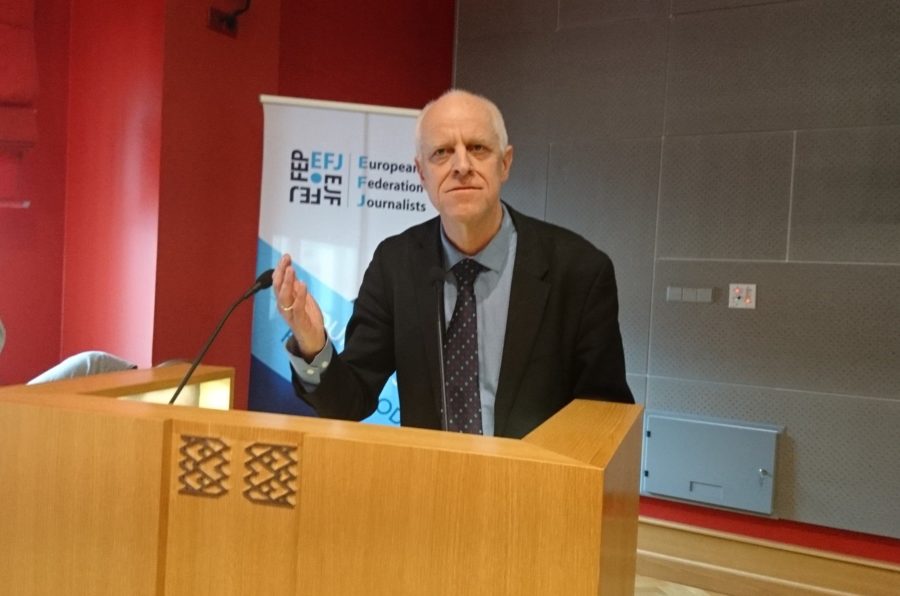 The President of the European Federation of Journalists (EFJ), Mogens Blicher Bjerregård, published a message on the EFJ website stating that it is inadmissible to restrict journalists' free access to information during the COVID-19 pandemic:
"We are all affected by the Coronavirus pandemic, and we all have a responsibility to cope with this crisis.
In this very challenging time, journalism has a vital role in informing the public with fact-based data. A lot of tips and professional advice has circulated to reduce the spread of dis- and misinformation. It is now that worried people look out for trusted news.
COVID-19 is developing at global scale, and with disinformation and nationalistic, even racist rhetoric on the rise, independent journalism is systemically relevant for our democracies. We cannot accept any measures trying to limit the free media, because it would harm both democracy in general and the citizens suffering from COVID-19 in particular.
As the EFJ was informed about numerous restrictions regarding journalists' access to information, we remind that all journalists must retain their freedom of movement, have full access to press conferences taking place all over Europe and to all information coming from the authorities including scientific data and recommendations and other background material leading to the decisions made by political leaders.
Taking into account important emergency measures, authorities must use bigger rooms for press conferences or find other (digital) means. We are very concerned that this crisis has already provoked governments to restrict free expression and attempts to silence critical voices.
If needed, Journalists must receive medical protection. At the same time with increased economic hardship, cancelled sports and culture events, many in particular freelance journalists lack assignments and thus income. We urge governments together with employer organisations and the trade unions to take action and to secure the income for all workers, both employees and freelancers. Now social dialogue should show its relevance.
Media and journalists have a big responsibility to hold power accountable, and everybody – also the authorities must understand that it is in the public interest that journalists are asking critical questions and are investigating how and on what basis politicians make their decisions. The EFJ will be looking carefully at the measures taken and will report anything conflicting with press freedom. Integrity and decency are required from authorities in this unprecedented time."
Mogens Blicher Bjerregård
EFJ President