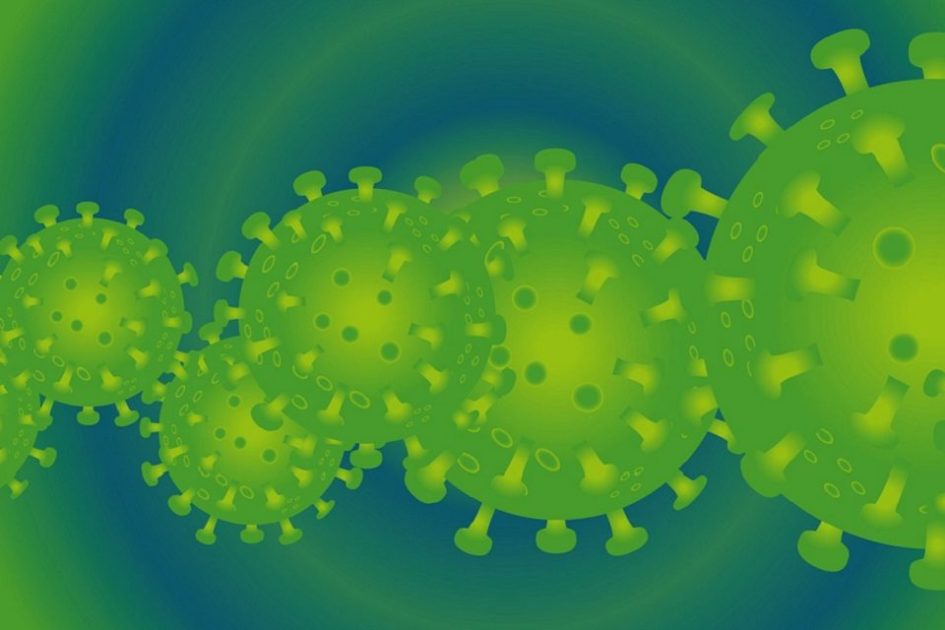 Reporting on Covid-19 presents multiple challenges for journalists. Reporters have the responsibility of providing readers with up-to-date information — no easy task amidst the ongoing uncertainty around the virus — in a tone that neither terrifies people nor downplays the severity of the situation. Amplifying misinformation is a concern, but so is amplifying fear. 
Here are First Draft's tips for responsible reporting on Covid-19. They are informed by our interviews with health and science reporters, health professionals and journalism professors, existing training materials, and several excellent coronavirus reporting guides.
1. Avoid using sensationalist language
Emotional phrases such as "no end in sight", "turmoil", "killer" and "catastrophe" might draw clicks, but they can also contribute to a sense of growing panic, which health officials, epidemiologists and virologists warn is exactly the opposite of the calm that is needed.
Journalists have to recognise "both the nature of the threat and their responsibility to manage the emotions of the audiences, and not unduly spread fear," says Professor Karin Wahl-Jorgensen of Cardiff University, who studies the use of emotions in journalism and has been tracking coverage of the novel coronavirus in major English-language newspapers. 
2. Be mindful about imagery
Think carefully about any photos or images and provide context. Try to steer clear of stock images that feed stereotypes. Before using a photo of an Asian person wearing a face mask, for example, ask how this image is relevant to your story. Are the subjects of your story Asian? Is your story about the efficacy of face masks in preventing the spread of the virus? The Asian American Journalists Association has issued helpful guidance on avoiding fuelling xenophobia and racism in Covid-19 reporting. 
The same goes for images that could cause undue panic. Would your use of an image of people wearing hazmat suits cause readers alarm? Are you using an image of an ambulance with an empty trolley waiting to enter a house? Think about the impact of header images when concerns are rising about the impact of the virus.
3. Avoid speculating or asking experts to speculate about worst-case scenarios
Similarly, encouraging experts or sources to give speculative or sensational quotes does not always help readers. "We should focus on what we do know," Wahl-Jorgensen advises. Newsrooms should also be upfront about what they don't know. 
4. Provide readers with specific actions they can take
University of Minnesota journalism professor Emily Vraga notes that uncertainty makes us uncomfortable, which in turn makes us more vulnerable to confident-sounding misinformation. She recommends highlighting expert-approved actions to prevent the spread of the virus. "Concrete steps related to coronavirus specifically can be quite helpful because it gives people a sense of control." 
5. Direct readers to official sources of information
Expert sources like the World Health Organisation will have the best information for audiences. Build up reader confidence in health organisations and health professionals (after you have verified their trustworthiness), so your audience knows who to turn to for future recommendations.
6. Be cautious about the research used to inform your reporting
As science journalist Roxanne Khamsi pointed out to First Draft (and Reuters highlighted in a recent article), there has been a proliferation of pre-prints on Covid-19 since the outbreak began — pre-prints being scientific papers that have not yet been peer reviewed. While some pre-prints can provide useful information on the latest research, some promote spurious claims that should not be amplified.
If using pre-prints to inform your reporting, Khamsi recommends asking an independent scientist before publication: does this paper check out? "You can't replicate the journal review process, but it is a safeguard to have an independent expert check it."
7. Talk to more than one expert
Base your reporting on more than what one official says, Khamsi advises. "Look to the landscape. Different virologists have different pieces of the puzzle. Be wary of anyone who claims they have the whole picture."
Source: First Draft 
(The entire article is available HERE)