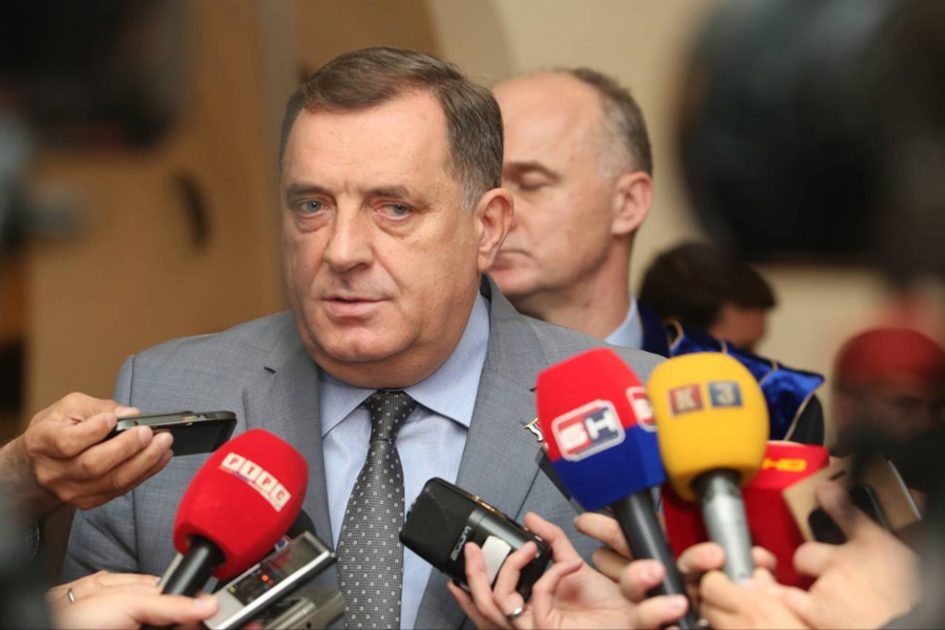 Sarajevo, 15.02.2020. – The Steering Committee of the BH Journalists Association and the Free Media Help Line made a public protest to Milorad Dodik, a member of the BiH Presidency and SNSD leader, for verbally attacking journalist Vladimir Kovacevic, a BN television correspondent. The attack took place at a press conference in Banja Luka on Friday, when Kovacevic asked Milorad Dodik about the "seriousness" of the announcement of the blockage of BiH institutions and whether he would remain "consistent" in his intentions.
Dodik did not respond to a legitimate journalistic question, calling Kovacevic and BN TV "traitors," re-launching a political chase and pressures on this media and its journalists in an unlawful manner, violating their right to freedom of expression and safe work.
Of particular concern is the longstanding political violence of the SNSD and its leaders over BN TV journalists in this case, culminating in the attempted murder of Vladimir Kovacevic in 2018. In court proceedings, only one of the assailants was convicted, while the other is in prison, and the persons who stand behind this attack were never discovered.
The BH Journalists Steering Committee strongly condemns the verbal threats against Kovacevic and BN TV, and demands the professional and lawful reaction of Republika Srpska police and judicial structures in this case, regardless the fact that Milorad Dodik is the highest official in BiH and politically the most powerful person in RS.
His public position implies a completely different attitude towards journalists and the media freedoms, their respect and protection, and the violation of the right to freedom of expression must be severely and effectively sanctioned, precisely because of Dodik's public responsibility.
At the same time, the BH Journalists Committee urges international organizations for media freedom and human rights protection to take the necessary measures to protect BN TV journalists and all other journalists in BiH, due to numerous and frequent political threats, as well as violations of the freedom of expression and security of journalists in this country.