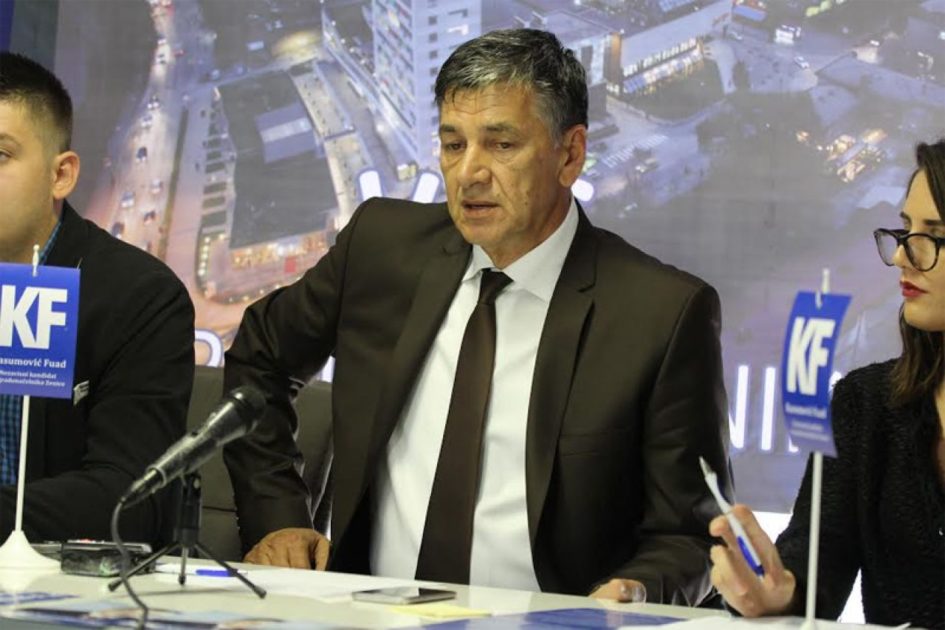 Sarajevo, 12.02.2020. -The Steering Committee of the BH Journalists Association condemns the political pressures and defamatory statements of Mayor of the city Zenica Fuad Kasumovic, directed against journalists – correspondents of BH Radio-Television (BHRT) and Federal Television (FTV) from the Information-Technical Center in Zenica.
On N1 television's program, Mayor Kasumovic said correspondents from Zenica were "high-ranking officials" in political parties and he particularly attacked journalist Harun Bosnjak, describing him as a "high-ranking SDA member." Without any evidence, Mayor Kasumovic accused journalists from public service of holding Zenica citizens in an "information blockage" and reporting about this city and local authorities "only in a negative way".
The BH Journalists Steering Committee considers presenting untruths about BHRT and FTV journalists as intolerable, as well as the constant attempts to restrict their right to freedom of expression, including the brutal attempts to professionally disqualify Harun Bosnjak and other Zenica journalists critical of the city authorities' actions, with Mayor Kasumovic headed. Political pressures on media outlets in Zenica, interference with editorial politics, making lists of "eligible" and "ineligible" journalists, shifts in local public service, denial of access to information and public events… are only part of the inappropriate and undemocratic methods of suppressing media freedom in this city that lasts with the same intensity and continuity since 2016.
The BH Journalists Steering Committee requests Mayor Fuad Kasumovic to apologize publicly to journalist Harun Bosnjak and FTV and BHRT correspondents, and to urgently withdraw the untruths and insults told at N1 television.
At the same time, the BH Journalists Steering Committee draws the attention of N1 television and other media in BiH that unilateral, defamatory statements and targeted demolition of journalists' professional integrity by politicians cannot in any way be a part of a desirable political debate in the media. In such situations, it is the duty of the media to enable the "other party" to deny defamatory claims or to react to inadmissible political manipulations with the reputation of some fellow journalists.