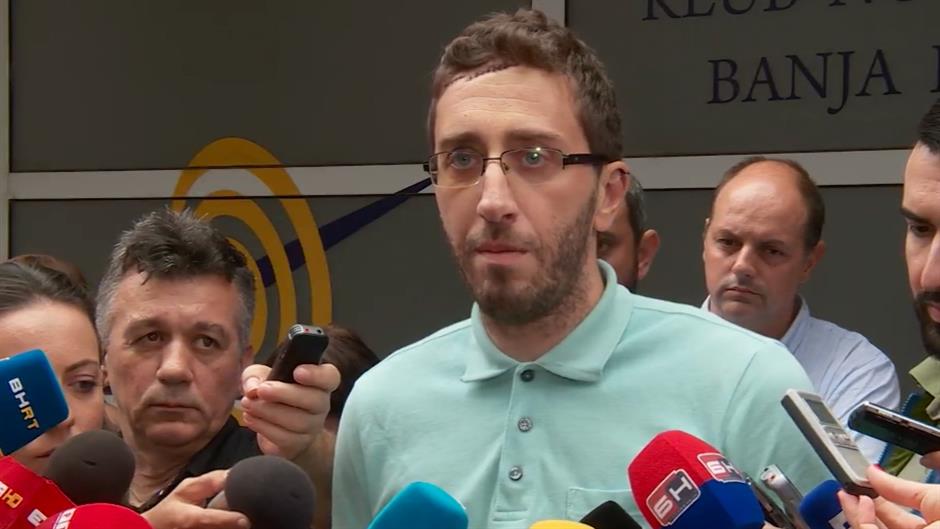 BANJA LUKA, 09.07.2019. – At the District Court in Banja Luka on July 12th the verdict will be pronounced for Marko Colić (32), charged with attempting murder of journalist from Banja Luka, Vladimir Kovacevic.
The defence and the prosecutor's office today held the closing arguments in this case. The prosecutor of the District Public Prosecutor's Office of Banja Luka Tatjana Ninkovic said that they had undoubtedly proved that Colic had committed the offense as described in the indictment.
She emphasized that on the key evidence, the telescope bat with which Kovacevic was beaten, the DNA of the suspect Marko Colic was found.
Colic's lawyer Gordan Jovisevic said that there is no evidence that his defendant has committed this criminal offense and proposed that Colic should be acquitted. He claims that the evidence gathered are not relevant and that they are collected in an illegal manner.
Marko Colic repeated in his address to the Trial Chamber an earlier statement that he was not guilty and added that he had nothing to do with attacking Kovacevic. He asked to be released because while he was in custody, his father and mother died and would like to visit their graves.
Apart from the former boxer Marko Colic, a suspect in this case is Nedeljko Dukic, who is currently on international wanted list.
The trial of Marko Colic began in February this year.
Journalist of BN television Vladimir Kovacevic was beaten on 26th of August last year in front of his apartment in Banja Luka, and the Prosecution characterized the attack as an attempted murder.
(Slobodna Evropa)