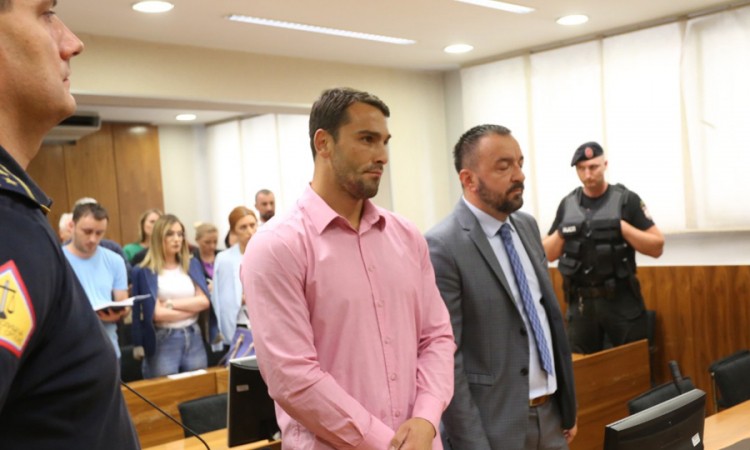 BANJA LUKA, 12.7.2019. – Marko Colic (32) from Banja Luka was sentenced to four years in prison for attempted murder of Vladimir Kovacevic (37), journalist of RTV BN and portal gerila.info.
As the journalist of "Nezavisne" reports, the verdict was pronounced today by the Trial Chamber of the County Court in Banja Luka, headed by judge Branimir Jukic. The time that Colic spent in custody – since September 2018. – is included into his sentencing.
Gordan Jovisevic, lawyer of Marko Colic, expressed his dissatisfaction with the verdict, which he considers to have been made on the basis of illegal evidences. He said he will file a complaint. The Court decided to extend custody for Colic, and Jovisevic thinks there is no basis for it.
Milkica Milojevic, a journalist and activist, expressed her discontent because, as she said, there is still no serious attempt to find out the motives for the attack on Kovacevic, nor to discover who ordered the attack.
Colic was found guilty of having beaten Kovacevic brutally with metal bats, together with Nedeljko Dukic (28) from Knezevo, who is still on the run, on August 26th 2018. in Obilicevo in Banja Luka.
The District Public Prosecutor Tatjana Ninkovic in her final words proposed to the Trial Chamber that Colic should be found guilty of an attempted murder, while the defendant's attorney claims his guilt was not proved.
"We have unquestionably proved that Colic had committed the criminal offense of attempted murder on Kovacevic. Kovacevic recognized Colic on two occasions as a person that came to him from the front and hit him in the head with the bat", Ninkovic said during the closing statement.
She then recalled that kayaker from Banja Luka Darko Savic, during his testimony, confirmed that he drove Colic to the stadium near the location where the journalist was attacked an evening before. Their arrival was also recorded on the surveillance video.
"It's also confirmed by the DNA expert that Colic did this. His DNA is found on the metal bat that was used to beat Kovacevic", said Ninkovic a few days ago.
On the other hand, Gordan Jovisevic, Colic's lawer, said during the closing statement that it was not proven that Colic had committed the criminal offense he was charged with. Three days ago Colic himself addressed to the Trial Chamber of three, saying that he had nothing to do with this case and that he believed he proved his innocence.
"As an athlete, I have repeatedly replied to humanitarian actions related to the fight against violence. I worked as a driver of ambulance vehicle and as a security at the club. I worked two jobs at the same time because I have three children", said Colic, who is today found guilty of beating the father of two underage children, a father whose second son was born just a five days before he was brutally beaten.
(Nezavisne novine)