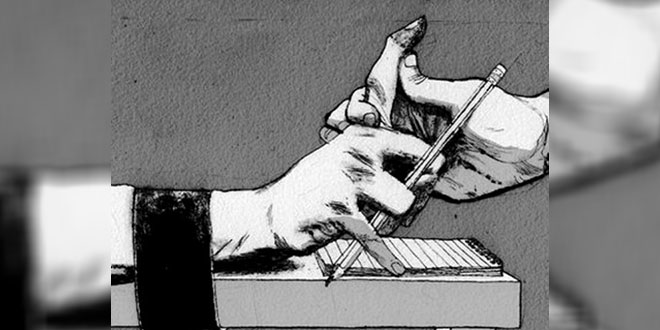 PARIZ, 18.04.2019.-In the Reporter of Reporters without borders for 2019, which is investigating media freedoms around the world, Bosnia and Herzegovina occupy 63rd place out of a total of 180 countries. Last year, Bosnia and Herzegovina also occupied the 63rd position, but due to a large number of countries involved, it actually retired in one place. On the other hand, Croatia occupies 64th place, Serbia is low in 90th place and Montenegro is catastrophically 104th in the overall ranking of the country. Slovenia is the most advanced of the former Yugoslav states and is ranked 34th, while Northern Macedonia is ranked 95th.
In a report released this morning, Bosnia and Herzegovina are drawn to a polarized political climate marked by constant verbal attacks and nationalist rhetoric. The aforementioned facts have a negative impact on the freedom of the media because the press has thus created an enemy environment.
Media editors' decisions, reflecting ethnic divisions and hate speech, are increasingly represented. Journalists are under attack because of their ethnic origin, as well as what they are writing about.
Lawsuits for defamation or disgrace are often the tools of politicians who journalists want to intimidate and deprive them of exploring particular topics.
Media ownership is also a cause for concern because it is generally not transparent. Working conditions for journalists are generally bad because they sign contracts for a short time at a small fee.
The focus of the Reporter Without Borders is the city of Banja Luka where, as they say, journalists' work is blocked in the context of reporting on protests and activities related to the death of David Dragičević.
"The authorities have prevented the freedom of public gathering and the freedom to protest regularly by media outlets," the report said.
Klix.ba, Pariz, 18/04/2019