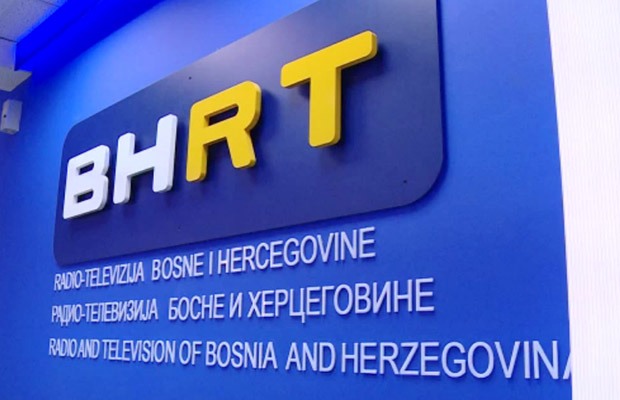 SARAJEVO, 10.4.2019.-Radio Television of Bosnia and Herzegovina today marked April 10, for them a very important date – the beginning of electronic broadcasting in Bosnia and Herzegovina
General Director of BHRT, Belmin Karamehmedović, reminded all participants that Radio Sarajevo was the first electronic media that was announced in Bosnia and Herzegovina after the end of World War II and the liberation of Sarajevo.
Radio Sarajevo started broadcasting the program on April 10, 1945, with the words: "Radio Sarajevo is here. Death to fascism – freedom to the people! " spoken by Djordje Lukic Cigo, the first technician and speaker on the radio's ether.
Karamehmedovic presented current and future projects and programs of BHRT and mentioned all those who are deserving that this media has inherited more than seven decades of public broadcasting in BiH. An international project FACES was also presented, in which, at the invitation of the Public Service of Japan (NHK), BHRT took part.
Co-authors/editors Antonela Pehar Simunovic and Haris Bilalovic spoke about the international project FACES.
– In the FACES project, BHRT produced two stories, and in the international media scene, contributed to raising awareness of the unequivocal negative trend of peer violence and harassment, but also gave a roadmap through selflessly screened experiences of actor stories, overcoming these negative experiences and living a life full of lungs , said Pehar Simunovic.
The actors of FACES stories are Maja Jurcenko and Timur Cerkez. Maya, aged 60, said she was subjected of ridicule and harassment by childhood, especially at school, due to her low growth, but that did not hinder her to become what they call a "human giant". Namely, she is an activist and a humanitarian. Timur also overcame his trauma with the support of his parents and thanks to the sport. Music production program was also presented, and awards were given to BHRT journalists Angela Cvitanovic, Haris Domazet, and Mirela Hukovic-Hodzic.
Oslobođenje, Sarajevo, 10/04/2019