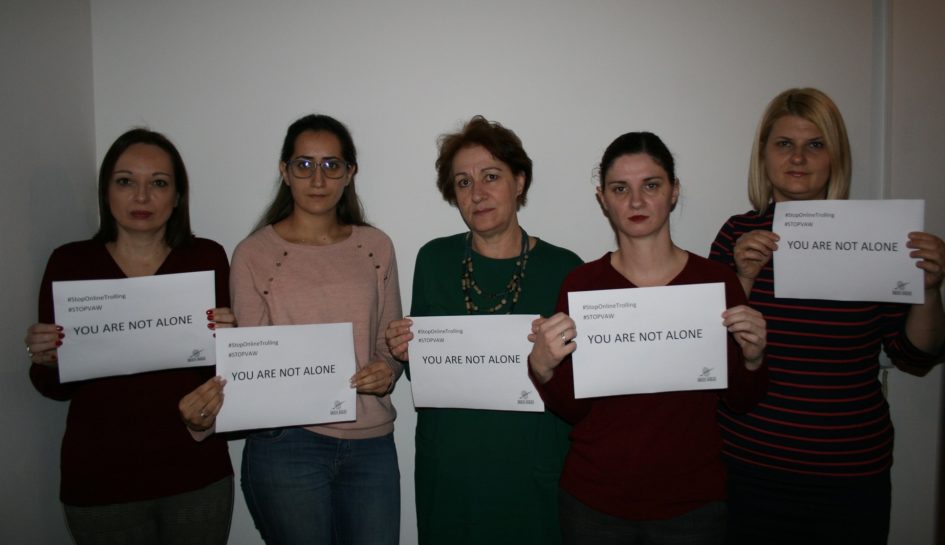 Sarajevo, 28.11.2019. – The International Federation of Journalists (IFJ) launched a campaign on November 25th, on International Day for the Elimination of Violence against Women, to encourage media organizations and media unions around the world to combat the so-called online trolling of female journalists who are victims of violence on social networks and websites.
Online trolling is aimed at women from all political, religious and ethnic backgrounds. Gender and sexuality are among the main causes of these attacks, and female journalists have been a growing target in recent years. The support of colleagues and media owners is often inadequate and the police and judiciary are quite passive in cases like these – these are also the reasons why the number of those reporting the attacks is low.
A survey conducted by the International Federation of Journalists in 2018 found that only half of victims of online violence (53%) report an attack to media management, the union or the police, with nothing done in two-thirds of cases.
Online trolling is a health and safety issue and the media industry must see it in that way. Media owners have an obligation to provide safety for employees in their workplace, as well as a strong mechanism for women journalists to report and protect themselves from online violence.
Violence must not go unpunished. Join the campaign and follow us on Twitter, Facebook and Instagram!