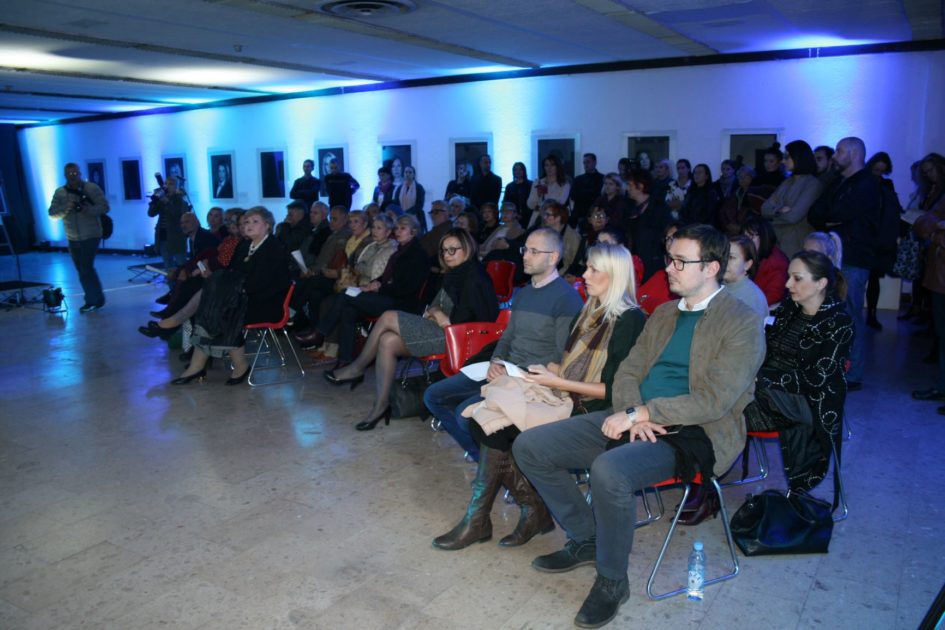 The Collegium Artisticum City Gallery in Sarajevo hosted a performance and exhibition "We are a female journalists", organized by BH Journalists Association.
The setting includes 20 photographs of those female journalists who have been victims of a particular type of violence.
The BH Journalists Association point out that the original idea was to display 55 photographs, but these 20 seen at the exhibition are said to be a great success for the patriarchal society in Bosnia and Herzegovina. The brutal threats and attacks on women journalists are mostly hidden under the rug, for fear that they may be punished for speaking the truth.
– These female journalists are here because they were the victims of the most brutal threats and attacks – says Borka Rudic, the exhibition's author and secretary general of the BH Journalists Association.
– Eleven photos are just silhouettes. In addition to the photos, we indicated which media these colleagues came from, but they were not allowed to appear as a figure because of the repression they suffer in their media and the fact that they could be held responsible if they speak out publicly about violence – said Rudic.
The idea for the exhibit was born 10 years ago when one of our colleagues started a fight against mobbing and was then told that the man she accused of mobbing was "an intellectual, an educated man, a family man, a respected member of society" and that he couldn't be the person who carries out mobbing, said Borka Rudic.
The aim of the setting is to draw attention to violence against female journalists, both professional and gender-based violence, which, as Rudic points out, is not even recognized in our public as gender-based violence. It is also intended to draw attention to the frequency of recurrence of violence in traditional media, social media and press conferences.
BH Journalists add that only 24 percent of women are in editorial and directorial positions, as well as in the boards of directors in Bosnia and Herzegovina, while the global percentage is 30 percent. The editorial and directorial positions in BiH media are dominated by men.
The exhibition will also be presented in Banja Luka and Mostar.
Oslobođenje/BHN, Sarajevo, 31/10/2019