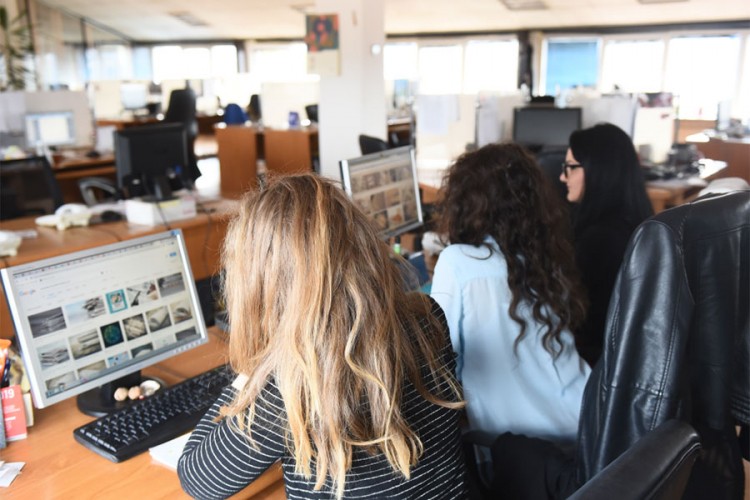 Sarajevo, September 9, 2019 – Networking and association of female journalists within the Network of Female Journalists in BiH is of exceptional importance for the protection of their rights, which, in the opinion of the interlocutors of "Nezavisne", are currently not given enough attention.
"Women in journalism rarely talk about their problems. "Apart from the challenges that the journalistic profession is facing at the moment, women in the media are facing additional pressures," said Alena Besirevic, a journalist with Oslobodjenje.
According to him, research has shown that every fifth female journalist in BiH has experienced some kind of discrimination on the basis of gender.
According to her, sexism, misogyny, as well as male chauvinism are something we constantly encounter, but we rarely talk about it.
"The network of female journalists has been established as a space where we can talk about all these problems. "By strengthening solidarity among women who share professional values, we are taking the first steps in the fight for a better position and respect for our rights," Besirevic told Nezavisne.
Velida Kulenović, a reporter for the Radio Federation of BiH Zenica, said that female journalists often write about violations of various rights.
"Journalists often write about the violation of the rights of workers, minorities, vulnerable groups, as well as discrimination in our society, least of all about the violation of their own rights," said Kulenović.
According to him, only when their rights are violated or when they experience various attacks, female journalists become aware that it is necessary to be a member of a professional association, trade union and have more knowledge and protection.
"Therefore, I think that constant education, especially of young female  journalists, is necessary, and this network is one of the ways to educate, exchange experiences and strengthen solidarity," Kulenovic told Nezavisne.
She expressed hope that the Network will gather a large number of female journalists from all parts of BiH and various media, but also media workers in order to exercise their rights together more easily.
Maja Nikolić, a journalist from Radio Free Europe, emphasized for "Nezavisne" that networking of journalists in BiH is very important.
"Female Journalists are always the ones who take on the most important role in the field. Also, they must always be ready for live reporting. First of all, they should get closer and together, I am convinced, they can make significant projects and through them correct the position of female journalists in our country, which is not good at all ", believes Nikolić.
As a reminder, a workshop was recently organized by "BH Journalists Association" on Jahorina, where a strategic plan, mission, vision and other parameters for the functioning of the Network of Female Journalists in BiH were devised. As it was said at the time, the women's organization itself is already the first step in improving the position and status of female journalists in BiH, and the need to expand this network was expressed in order to better protect the rights of female journalists.
Source: Bojana Živanić / Nezavisne novine