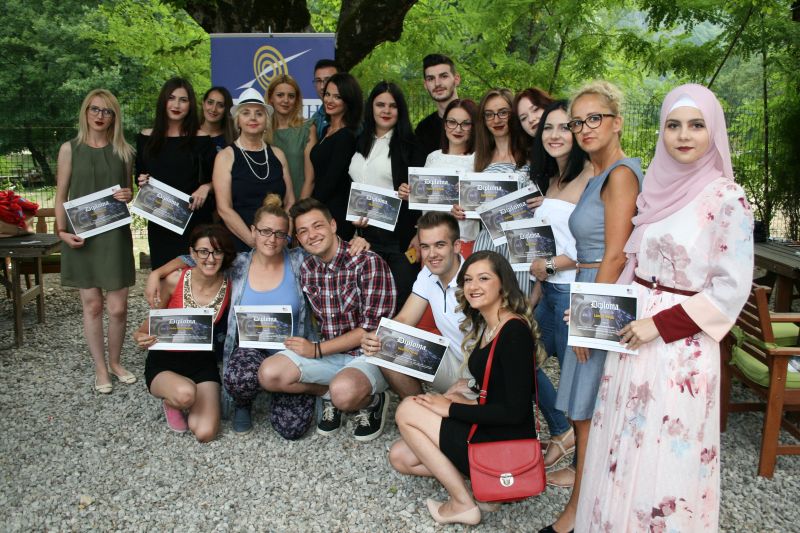 Boračko Lake, July 13, 2017 – The Journalism Academy 2017 ended today with a graduation ceremony, a workshop that brought together journalism students and young journalists from Bosnia and Herzegovina – Sarajevo, Tuzla, Zenica, Mostar, Bugojno, Brcko , Visoko, Travnik.
Secretary General of the BH Journalists Association Borka Rudić handed out 20 diplomas to participants who listened to lectures by prominent professors of journalism and journalistic ethics, media professionals, international experts and civil society activists, on the topic "The role of media and media reporting in strengthening peace , tolerance and stability in BiH ".
The fifth day of NA2017 was dedicated to media coverage in the understanding of justice, public homage to victims and recognition of victims regardless of their nation, religion and place of suffering, and students compared reports from private and public television on the same event of the past.
Participants had the opportunity to speak with Al Jazeera journalist and editor Marko Radoj, and BIRN journalist and TV Justice magazine editor Dragan Erjavec.
The summer educational camp Journalism Academy 2017, the sixth in a row, was held with the support of the Embassy of the United States of America in BiH in the period from July 9 to 14 in Apartments Boračko Lake, Konjic.