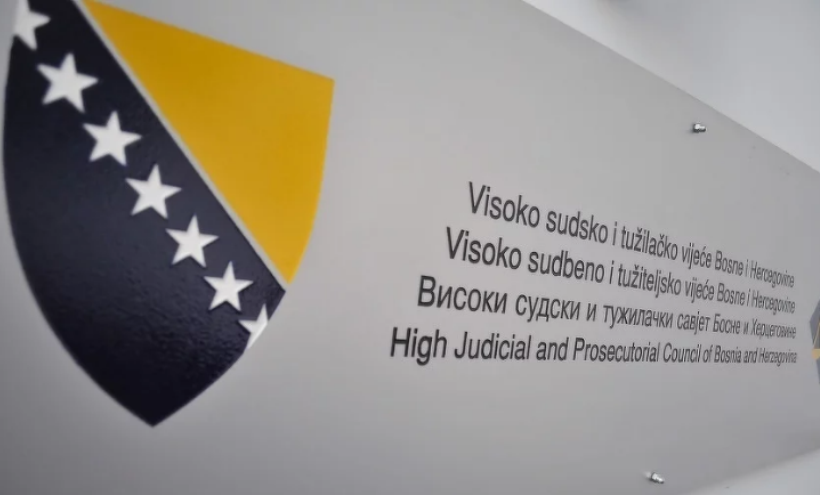 The High Judicial and Prosecutorial Council of Bosnia and Herzegovina (HJPC) has finally announced the Draft Amendments to the Criminal Code of the Republic of Srpska, which after 20 years re-criminalizes defamation and introduces criminal offenses of insulting honor and reputation in the RS.
The members of this body held a telephone session only after they received fierce criticism from the public, especially from the journalistic community, for not expressing their position on the criminalization of defamation and insult, which they should have been the first to speak out about.
The HJPC stated in its statement that these issues concern them and that they "affect the judiciary of Republika Srpska" and expressed reservations about individual members.
"The council acts within the limits of its clear powers and role in the judiciary, that is, by exact interpretations of legal standards," they stated in the announcement.
The Supreme Court of Justice warned that prescribing an inappropriate penalty for defamation could lead to self-censorship, and that sanctioning could have the consequence of restricting the right to freedom, which is a pillar of building a democratic society.
The HJPC warned that the legislative and executive authorities should take this into account. Nevertheless, the Supreme Court of Justice did not decide negatively on the government's desire to criminalize defamation.
"From the accompanying material of the content of the provisions of the Draft Law, the question of the purpose and consideration of the aspect of necessity for the mentioned legal provisions is not explained. Prescribing a punishment for the maladjusted personality of the perpetrator would have the effect of self-censorship. "Sanctioning can potentially result in an unjustified restriction of the enjoyment of the right to freedom of expression as a pillar of the construction of a democratic society, which the executive and legislative authorities should take into account," the statement said.
The advice further indicates that it is necessary to take care that the description of the act and its consequences is not very broad and potentially arbitrary in practical application.
"That would be in direct conflict with the practice of the European Court and the Resolution of the Parliamentary Assembly of the Council of Europe towards the decriminalization of defamation 1577 (2007). Due to all of the above, in the absence of clear explanations of the standards of the European Court, compliance with the Constitution, and the absence of reference to comparative practices, the Council expresses a reservation against the aforementioned provisions of the Draft Law," said the statement of the Supreme Court of Justice.
You can read the complete opinion of HJPC HERE.