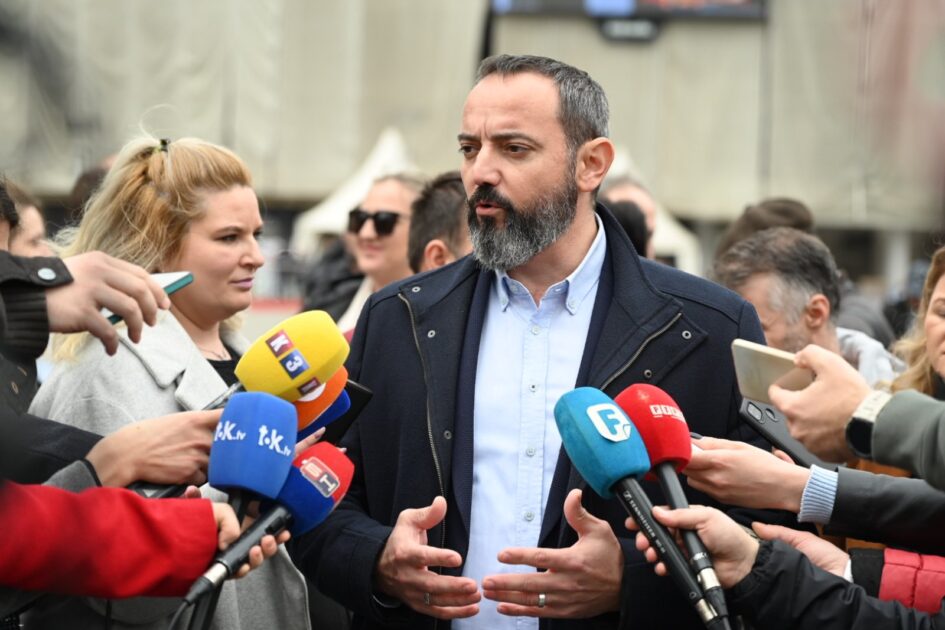 The Board of Directors of the BH Journalists' Association and the Helpline for Journalists call on the District Public Prosecutor's Office in Banja Luka to urgently launch an investigation into the threats to journalists and the editor of the Capital portal and request sanctions for the attacker Marinko Umićević, instead of issuing an order to question the owner of this portal simply because threats were recorded and made public.
The Board of BH Journalists reminds that Capital's editor-in-chief Siniša Vukelić gave a statement to the police on Thursday as a witness in the criminal complaint against Marinko Umićević, SNSD councilor in the Banja Luka City Assembly, businessman and holder of several public offices. Umićević accused the editor of Capital of illegally recording and publishing phone threats from January last year that he sent to Siniša Vukelić and journalist Bojana Ninković.
The threats came after journalist Ninković asked Umićević for a comment on whether he was in a conflict of interest as a member of the Banja Luka City Assembly, when a grant was awarded to RK "Borac", in which Umićević is a member of the board.
It is unacceptable for the Governing Good of BH Journalists that the Prosecutor's Office investigates Capital journalists who were victims of threats and intimidation, instead of directing investigative potential and legal powers in January 2022 to the investigation of Umićević's threats, and endangers the safety of journalists, whose task was to investigate potentially the illegal decision on the allocation of public money and the involvement of councilor Umićević in its adoption.
On this occasion, we remind the Prosecutor's Office in Banja Luka of the Declaration on the Protection of Investigative Journalists from 2007, by which the Council of Europe ordered member states to protect the freedom of expression of journalists not only after publishing certain investigative stories, but also during research on topics of public importance. In this document, the article explicitly asks the Council of Europe and local authorities to take "appropriate measures designed to ensure the personal safety of media professionals, especially those involved in investigative journalism, and to quickly and effectively resolve cases of violence against journalists or intimidation of journalists ."
As Bosnia and Herzegovina is a member state of the Council of Europe, and the judiciary is one of the pillars of government, the Board of BH Journalists informs the public that the legal team of the Help Line for Journalists will file a criminal complaint not only against Marinko Umićević, who threatened and intimidated Capital journalists, but also against the Banja Luka District Public Prosecutor's Office for untimely action in the case of threats to Bojana Ninković and Siniša Vukelić.