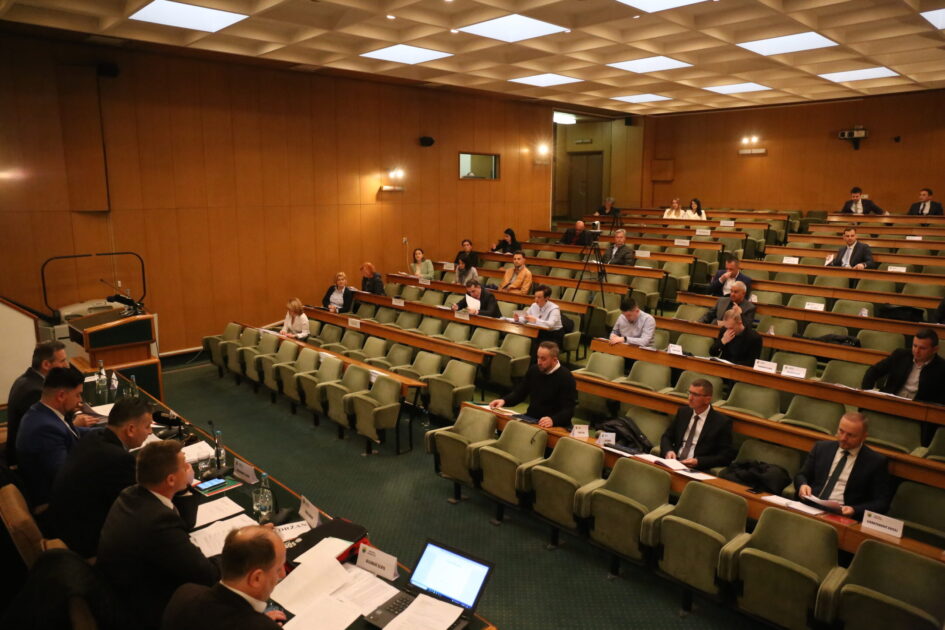 Zenica, 30.03.2023. – The Steering Committee of the BH Journalists Association expresses a public protest to the City Council of Zenica for preventing journalists from following the work of today's City Council session.
As BH Journalists were informed, this morning the officials of the City Administration did not allow journalists to report from the session of the City Council of Zenica, except for a five-minute photo shoot at the beginning of the session, despite the fact that the journalists had previously registered properly, at the request of the City Council service, to follow the session. Only the local RTV Zenica was able to report and broadcast the session live, while other media crews were prevented from reporting, without any adequate explanation.
The Steering Committee of BH Journalists emphasizes that the city authorities of Zenica, like all other elected officials, have an obligation to work transparently towards the public, which implies open access for all media outlets that transmit information in the interest of the public. It's particularly worrying that this isn't the first time that the City Administration of Zenica prevents journalists from performing their professional duties. BH Journalists and the Club of BH Journalists Zenica have so far reacted and warned officials on several occasions, orally and in writing, that they cannot question the work of journalists in this way and allow access to City Council sessions only to certain media.
The Steering Committee of the BH Journalists Association and the Club of BH Journalists Zenica demand an official explanation from the competent services of the City Administration for this kind of treatment of journalists and media outlets. They have to give an explanation not only for the sake of journalists, but also for the sake of citizens of Zenica, who in this way are denied their right to be informed in a timely manner, as well as to receive information from more than one source.
Steering Committee of the BH Journalists Association