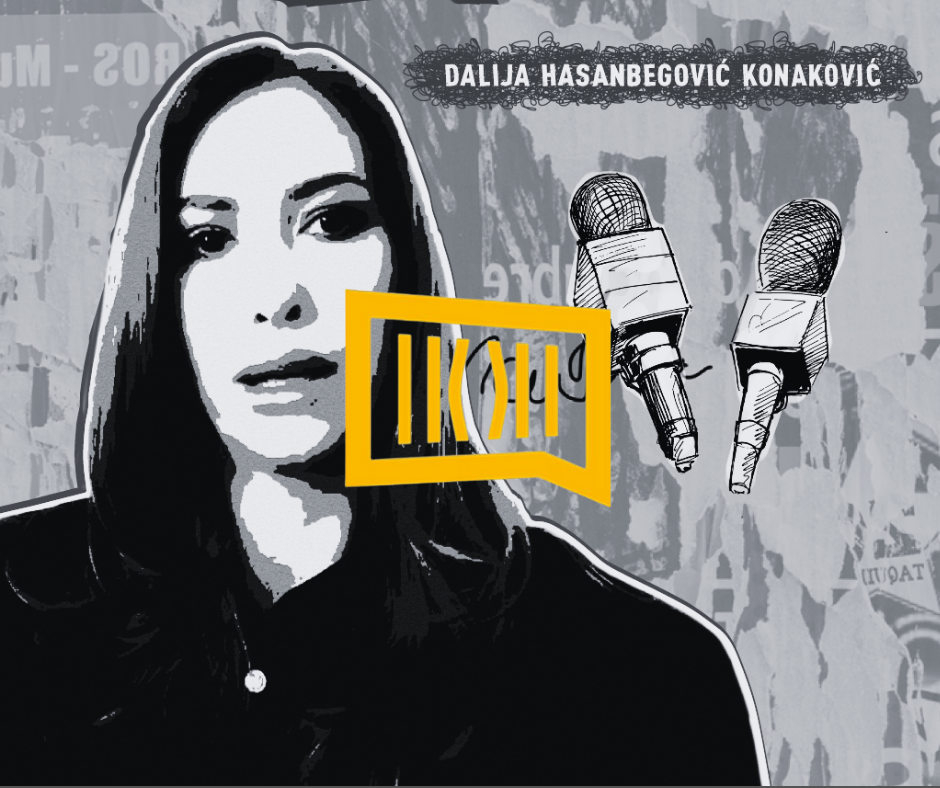 AlJazeera Balkans journalist Dalija Hasanbegovic – Konakovic posted on her Twitter account a series of threatening messages and those containing hate speech that individuals write under her posts on social networks and send her in messages.
One of the people who sent insults and threats to her is Jasmin Mulahusic, who is already under investigation for spreading national and religious intolerance, hate speech, threats and negative propaganda against journalists via social networks. As the Association BH Journalists states, its Helpline for Journalists has reported as many as 15 cases of threats and hate speech spreading by Jasmin Mulahusic and his followers on Facebook to competent institutions – the police and prosecutor's offices in Sarajevo Canton and at the state level. So far, the prosecutor's offices have rejected five complaints, with the explanation that there are no elements of a criminal offense. The Prosecutor's Office of Bosnia and Herzegovina announced in September 2021 that they had opened an investigation against Mulahusic, but they have not stated if the charges will be pressed. The State Prosecutor's Office confirmed to the media that they are working on several cases related to Jasmin Mulahusic, but did not want to provide any additional information.
Dalija Hasanbegovic – Konakovic talked about her fight against cyber violence and hate speech on social networks within our campaign Women Journalists in the Front Lines on the occasion of International Women's Day, 8 March.
"I am a target of a group of fake and real profiles that, in an orchestrated and organized manner, with a well thought-out agenda, attempt to discredit me with lies and constructions, tarnish my reputation, or in the worst case – provoke a third party to attack me. Although everything was duly reported to the Sarajevo Canton Prosecutor's Office, my case has been kept dormant there for more than three and a half years", said Hasanbegovic – Konakovic.
SafeJournalists Network, representing more than 8,200 media professionals in the Western Balkans, strongly condemns the threats and hate speech directed at journalist Hasanbegovic – Konakovic. The network calls on the competent institutions in Bosnia and Herzegovina to take urgent measures and identify the persons who left these comments, prosecute and adequately punish them. Institutions should show determination in the fight against hate speech and threats against journalists and send a clear message that this kind of behavior is unacceptable.
SafeJournalists network will inform all relevant national and international stakeholders about this case.
Each attack on journalists is an attack on public interest, democracy and rights of all citizens.
Belgrade – Podgorica – Pristina – Sarajevo – Skopje – Zagreb, 24.3.2023
Association of Journalists of Kosovo
Association of Journalists of Macedonia
BH Journalists Association
Croatian Journalists' Association
Independent Journalists' Association of Serbia
Trade Union of Media of Montenegro