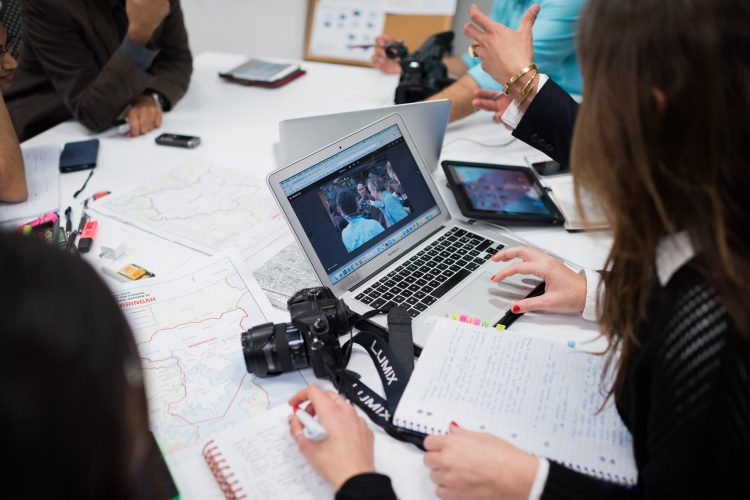 Tuzla, June 27, 2022 –  The training on journalistic rights and media freedoms in Bosnia and Herzegovina, organized by the BH Journalists Association and the Free Media Help Line (FMHL), will be held at the Garden Hotel in Tuzla on Tuesday, June 28, starting at 9.30 am.
The training in Tuzla is the first in a series of trainings that BH Journalists and the FMHL will organize in the next five years, within the USAID Media Engagement Activity (MEA) in Bosnia and Herzegovina. The aim of these activities is to strengthen the legal protection of independent media outlets and media professionals, as well as to improve the efficiency of investigations and court proceedings related to media freedom and the safety of journalists.
The FMHL will provide a full range of free legal aid and services to media actors through legal advice and consultations, representation of journalists before courts and other institutions and bodies, monitoring of legal cases and analysis of decisions in accordance with the EU standards of freedom of expression and media freedom. Through this program, a completely new FMHL service will be developed – legal verification of media content before its publication, in order to avoid potential defamation lawsuits and / or other forms of institutional proceedings related to violations of media freedom, rights and safety of journalists.
Also, FMHL intends to expand and strengthen its own network of lawyers and attorneys and raise the awareness of media professionals as well as the general public in BiH on the importance and availability of legal and institutional protection for all journalists and media in Bosnia and Herzegovina. A special set of activities will be focused to strengthen the existing Fund for the defense of journalists, whose funds are used to represent and defend media professionals in legal proceedings of protection of media freedom.
In 2021, FMHL registered 71 cases of threats to journalists, attacks and lawsuits against media outlets, and only 11 cases had an epilogue before judicial institutions. The usually high level of impunity for attacks on journalists (only 33% of cases are resolved in favor of journalists), as well as insufficiently efficient investigations and sanctions of attackers are key obstacles to the rule of law and access to justice for media professionals. Also, a significant number of attacks remain unreported, partly because media professionals don't trust the judiciary and investigative bodies, and partly because they do not have the necessary knowledge about their rights, media freedoms and protection instruments.
The training in Tuzla is created to provide participants with a detailed insight into the rights and freedoms that journalists can enjoy thanks to the constitutional provisions and legal framework of BiH, and to gain new knowledge and information on protection mechanisms available to journalists and media outlets at the state, entity and / or cantonal level, as well as in the Brcko District.