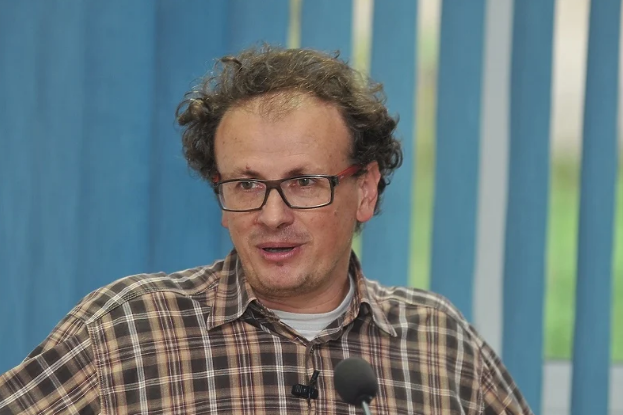 A well known blogger, columnist and activist from Bosnia and Herzegovina Srdjan Puhalo received numerous threats, including death threats, after he published an author's comment on Analiziraj.ba portal on topics of media headlines and statements by officials about the number of children killed in besieged Sarajevo.
Dozens of threats to Puhalo were mostly directed from various user profiles on Twitter. In those threats, Puhalo was told, among other things, to "watch where he walks", that he should be "killed", "tortured", "beaten", that he should not be allowed to walk through Sarajevo anymore, etc. Puhalo reported the threats to the Free Media Help Line.
Srdjan Puhalo said that he does not know in which way his article offended murdered children.
"I read my article again and again many times and I can't understand how I insulted the murdered Sarajevo children and their parents? Why is it an insult if, 27 years after the war, I insist that the exact number of children killed in Sarajevo must be finally determined? In none of my texts did I claim that the number was incorrect, but that it was not supported by facts, " said Puhalo.
Secretary General of BH  Journalists Association Borka Rudić said that verbal violence against Srdjan Puhalo and his right to freedom of expression is unacceptable.
"Death threats and threats to safety must not be the motive or response to the disagreement with the author's views and his attempt to open a public debate on the painful topics of the number of victims of besieged Sarajevo. Of particular concern is the inciting actions of certain media outlets, which by directly transmitting hateful comments and other posts from social networks about Puhalo create a platform for multiplying violence", said Borka Rudić.
BHJA call on the police and judicial authorities to investigate this case and sanction spreaders of hatred and all those who endanger the personal and professional rights of Srdjan Puhalo.
SafeJournalists Network, representing more than 8,200 media professionals in the Western Balkans, joins its member BH Journalists' Association in condemnation of the threats against Srdjan Puhalo. We ask for urgent reaction of the investigative bodies in both Federation of BiH and Republika Srpska, to investigate this case and sanction the persons behind the threats.
SafeJournalists Network will inform relevant international stakeholders about these cases.
Each attack on journalists is an attack on public interest, democracy and rights of all citizens.
Skopje – Belgrade – Podgorica – Pristina – Sarajevo – Zagreb – Tirana, May 11, 2022
Association of Journalists of Kosovo
Association of Journalists of Macedonia
BH Journalists Association
Croatian Journalists' Association
Independent Journalists Association of Serbia
Trade Union of Media of Montenegro