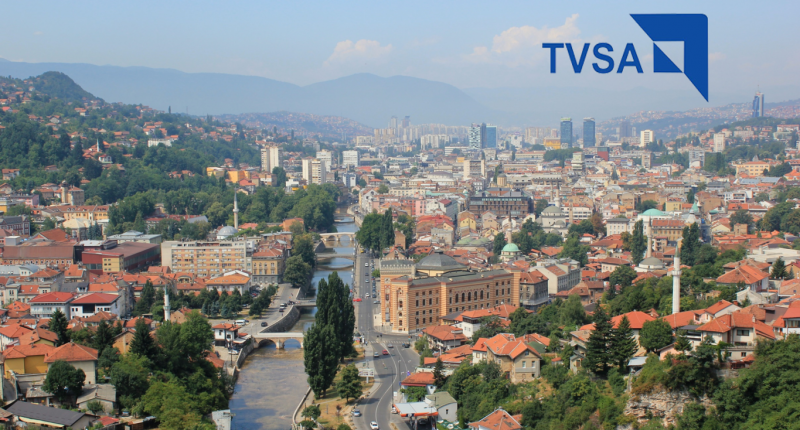 Sarajevo, April 12, 2022 – The Steering Committee of the BH Journalists Association demands from the Assembly and the Government of Canton Sarajevo to prevent and sanction any kind of political pressure and attempts to influence the editorial policy and programming of Television Sarajevo (TVSA).
After the adoption of the new Rulebook on work and systematization of jobs in TVSA, the Cantonal Council of the Party for Bosnia and Herzegovina (Stranka za Bosnu i Hercegovinu) issued a statement yesterday, stating that they were "surprised by the decision of TVSA director Duska Jurisic to cancel the editorial office of documentary program." The Party for BiH inappropriately accused the management of TVSA and director Jurisic of creating "a new aggressive concept on the being, feelings and needs of TVSA viewers", concluding that the abolition of the documentary program "clearly will reduce production about past aggression" on BiH. On the other hand, TVSA points out that according to the new Rulebook and a different functional organization, there is a Department of Information and Educational Program that will "enable a larger number of documentaries than in the previous period."
This is not the first time that representatives of political parties in Sarajevo Canton exert open political pressure and directly interfere in TVSA's program policy. This time, the almost open threat in the statement of the Cantonal Council of the Party for BiH on how they will do everything to prevent and "neutralize the results of the actions" of those they call "ideologues of anti-people policies" is especially worrying.
The Steering Committee of BH Journalists strongly condemns the explicit attempts to discredit TVSA as a public media service of all citizens and peoples of Sarajevo Canton, which is financed by taxpayers' money and not by private funds of any political party or individual in public office. This is at the same time a gross violation of media freedom and a violation of the editorial independence and institutional autonomy of TVSA, as well as the professional integrity of director Jurisic, employed journalists and all other employees of this media outlet.
BH Journalists remind that the representatives of the parties participating in the Assembly and the Government of Sarajevo Canton must act exclusively within their competences when it comes to the activities of TVSA, which includes reviewing business reports and appointing supervisory bodies and management. Anything beyond this framework is an attack on freedom of expression and the independence of the media, which must not be allowed if one wants to have a truly independent, professional public service that works in the interest of citizens and their right to information.
We call on the members of the Assembly and the Government of Canton Sarajevo to unconditionally support the management and employees of TVSA in their efforts to realize their basic mission, which is primarily work in the public interest, and to do everything in their power to prevent all future attempts of political influence and pressure to the work of Television Sarajevo.