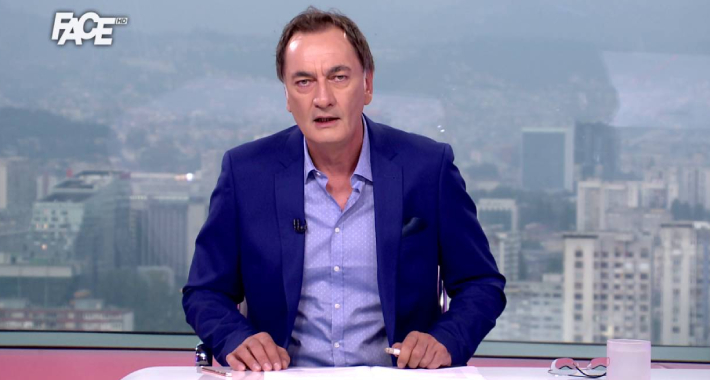 Sarajevo, February 22, 2022 – The Municipal Court in Sarajevo has confirmed the indictment of the Sarajevo Canton Prosecutor's Office against Abdulah Hajdarević for the criminal offense of endangering safety.
According to the statement of the Prosecutor's Office of Canton Sarajevo, at the first hearing the accused pleaded not guilty.
"He is charged that on May 28, 2021, at around 4:15 PM, he tried to enter the premises of "Face" Television without authorization, while Senad Hadžifejzović was preparing emission. The receptionist with whom he was arguing tried to stop him from doing so, but the accused started shouting at her, addressing her with the words: "Why are you pretending crazy, I need to go to Senad Hadžifejzović". She called a colleague, after which the accused began to behave aggressively, saying loudly that "he will not go out, that he will confront him (Hadžifejzović)", while grabbing his purse all the time. He was removed from the building by the intervention of security and half an hour later he was seen again in the immediate vicinity of the "Bosmal City Center" building. On the same day, at around 8:30 pm, the accused wrote on his Facebook profile, among other things, that he tried to "fly" into the "Face TV" premises, but failed, and that he would later wait for Senad Hadžifejzović and other employees, under threat of killing them all" – Sarajevo Canton Prosecutor's Office said in a statement.
The prosecutor proposed that the court hear eight witnesses, two experts and present more than 40 pieces of material evidence for the main trial.
(Source: Raport.ba)