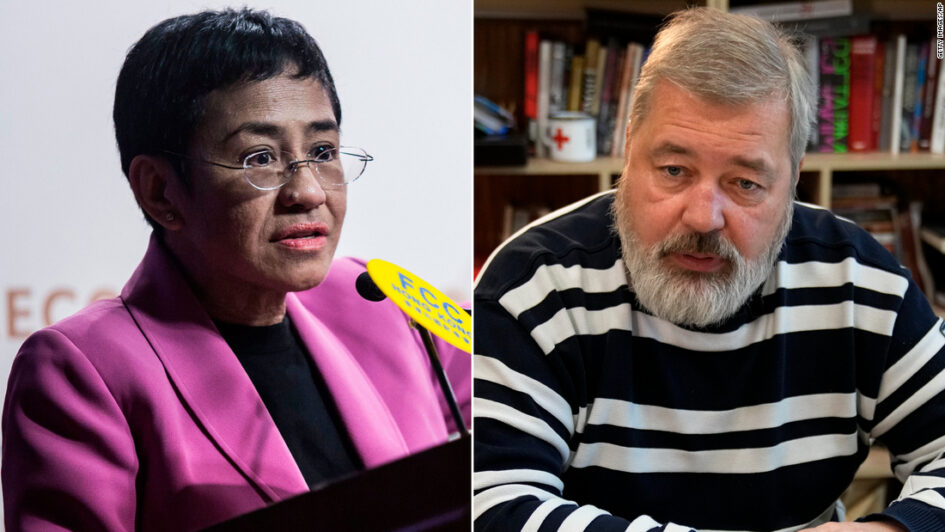 Journalists Maria Ressa and Dmitry Muratov receive the Nobel Peace Prize 2021.
They receive the award for their efforts to protect freedom of expression, which is a prerequisite for democracy and lasting peace," said Berit Reiss-Andersen, chair of the Norwegian Nobel Committee.
Maria Ressa is a Filipino journalist and author who is also the editor of the online magazine Rappler. She has been very critical of Rodrigo Duterte and the regime in the Philippines. Ressa has been subjected to hatred and threats due to her journalism.
Dmitry Muratov is a Russian journalist and editor-in-chief of the Russian newspaper Novaya Gazeta, which he co-founded in 1993.
He has received several awards for his press and freedom of expression work. Among other things, he was awarded the Legion of Honor in 2010, which is France's most prestigious award, and now he receives the Nobel Peace Prize.