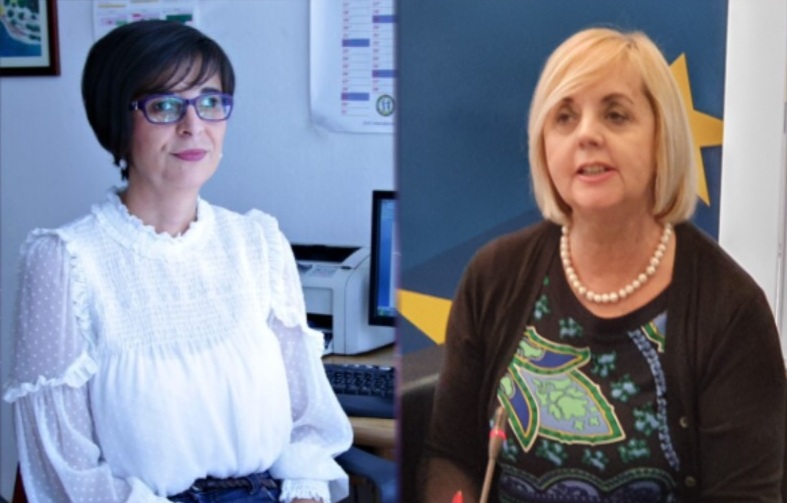 The public chase on professor Lejla Turčilo has intensified in the last month in Bosnia and Herzegovina, with nationalist announcements and labeling her as a professor who "poisons Bosniak children" and a "genocide denier".
Two days ago, the BH Journalists Association published a statement condemning the media attacks, the same online portals (Sejl.org and Bosnjaci.net) and through profiles of these media outlets on social networks continued the chase, but also on the general secretary of BH Journalists Borka Rudić, accusing them of nationalism, support for war criminals and labeling them as insulting the Prophet Muhammad and stifling independent journalism.
For more than a year, professor Turčilo, her teaching engagement and public activities have been the subject of organized campaigns, hate speech and slanderous posts on social networks and in the media, led by several online portals.
President of BH Journalists Association Marko Divković said that "the attacks on professor Turčilo and on representatives of the BH Journalists Association represent a brutal online violence and a violation of the right to freedom of expression and public action".
"This is one of the 'proven', violent ways to stop critical voices within the media and academic community of Sarajevo and Bosnia and Herzegovina, with the aim of undermining the values of a pluralistic and free society", he said.
The SafeJournalists Network, which gathers more than 8,200 media professionals in the Western Balkans, condemns this brutal campaign against professor Lejla Turčilo. We will inform the Institution of Ombudsman in BiH, the Ministry of Human Rights of BiH, the Federal Police Bureau (FUP) and international actors about this case.
Every attack on journalists is an attack on the public interest, democracy and the rights of all citizens.
Skopje – Belgrade – Podgorica – Pristina – Sarajevo – Zagreb, September 14, 2021
Association of Journalists of Macedonia
Association of Journalists of Kosovo
BH Journalists Association
Croatian Journalists' Association
Independent Journalists Association of Serbia
Trade Union of Media of Montenegro