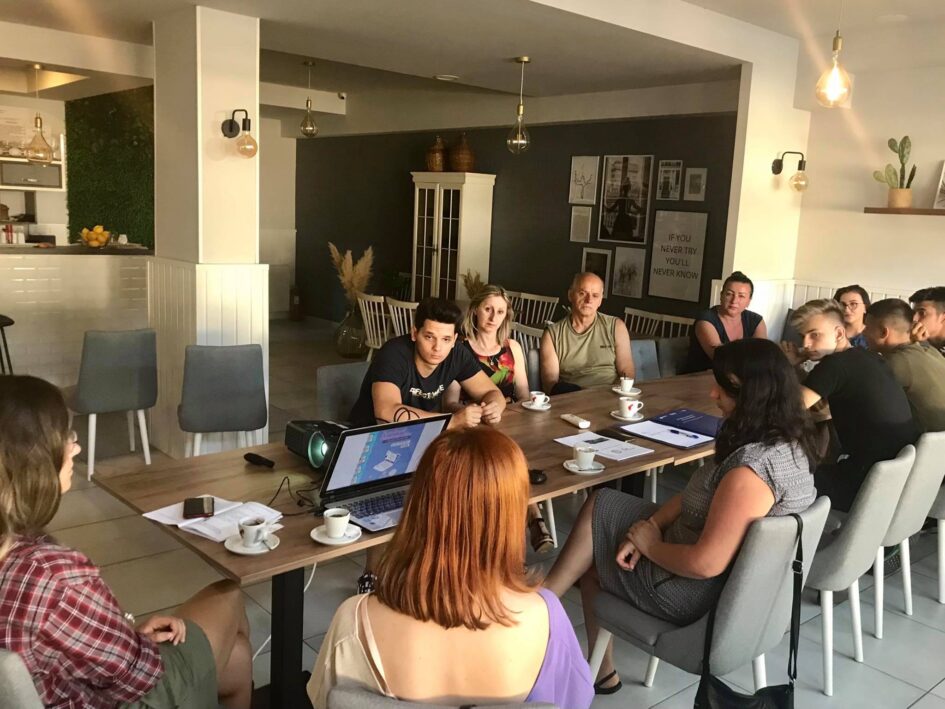 Sarajevo, 16.08.2021.- "Roadmaps of journalism and media literacy" is the name of the project implemented by the Youth Newspaper Association in Bosnia and Herzegovina with the aim of improving the capacity of young people in local communities to think critically, consume correctly, and create media content to indicate to problems in their local communities.
So far, a seminar for young activists of non-governmental organizations and members of the editorial board of the Novikonjic.ba has been realized within the project. Lectures at the seminar were given by: Mr. Vanja Šunjić, freelance journalist, Nataša Lazukić, freelance journalist and Sanela Muhibić, executive director of the Novikonjic.ba portal.
"It was my pleasure to talk and learn about media literacy and the basics of journalism with activists from Konjic. Since this is a team that has already made its pioneering steps through the independent portal Novikonjic.ba, it was important for me to talk about the importance and potential of local media such as theirs and opening to the Youth News Association in BiH and the Association of BH Journalists. " – said Šunjić.
Nataša Lazukić also expressed her satisfaction with her stay in Konjic and cooperation with young colleagues from this Herzegovinian city.
"I am glad that I had the opportunity to cooperate with my colleagues and journalists from Konjic. Although we all face many challenges of the profession, we must never neglect the voice of the local media, ethics and responsibility when reporting. It is very important to support each other, exchange ideas and experiences, especially when it comes to young people who are ambitious to start new projects and get involved in the work of ONAuBiH organization and Association of BH Journalists. " – said Lazukić.
The main goal of the seminar in Konjic was to involve young people, motivate them and introduce them to the basics of journalism, media literacy, how to collect, process and publish news in print and electronic media, as well as inclusion in the Youth News Association in BiH.
The project "Signposts of Journalism and Media Literacy" implemented by ONAuBiH in cooperation with partners: Mak Dizdar Foundation, Citizens' Association Petrovo Youth Association, Volunteers and Friends of the Equestrian Region Association, Agape Ljubuški Youth Association, Center for Democratization of Society Our Community Velika Kladuša is part of the "Program small grants" within the project "Free Media for a Free Society ", implemented by the Association of BH Journalists in cooperation with the Association of Electronic Media in BiH, with the support of the European Union.