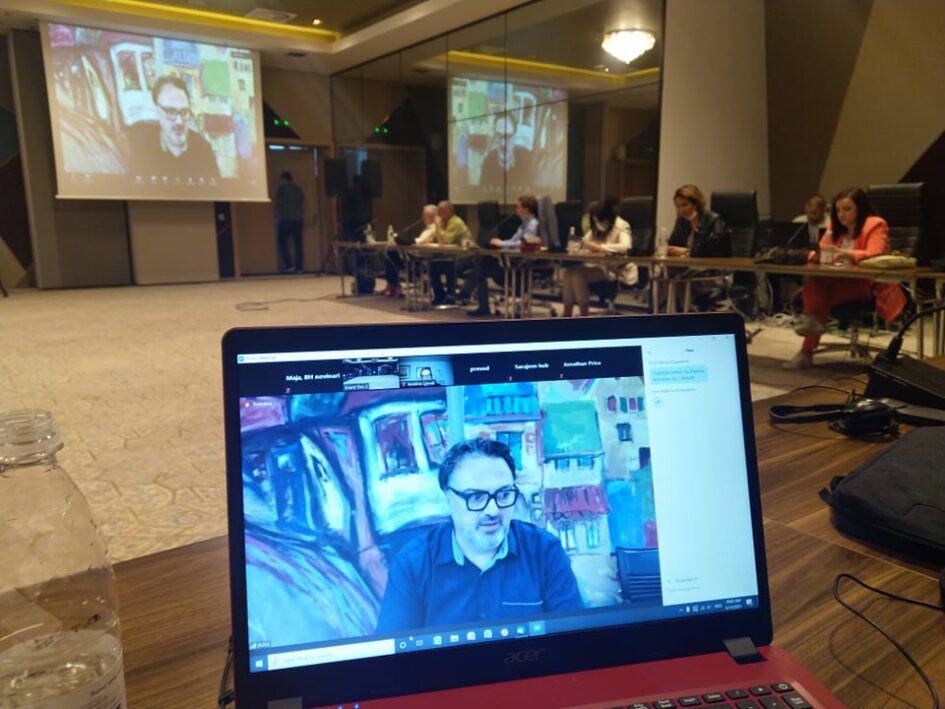 Sarajevo, June 11, 2021 – Establishing an effective legal framework for the prevention and sanctioning of hate speech and strengthening (self) regulatory rules, especially for online media, are some of the key instruments to combat hate speech, concluded the participants of the seminar "Role of media and journalists in prevention and reduction of hate speech in the media and the impact of hate speech on public opinion", which was organized by the BH Journalists Association and within the project of the Council of Europe and the EU – Freedom of Expression and Freedom of the Media in Bosnia and Herzegovina (JUFREX).
The editor-in-chief of BUKA project, Aleksandar Trifunović, says that hate speech is a constant in our society.
–As a media outlet we are persistently fighting against it, but because we moderate the comments on our site, we were part of the court process. Moderating comments is the most effective way to delete comments that contain hate speech, but this moderation also makes us responsible for all comments. The domestic judicial system actually stimulates you not to moderate hate speech on your pages, because in that case you are not responsible for such comments – said Trifunović.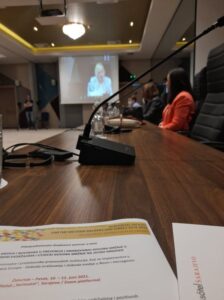 He emphasized that the media are not the ones who have the power to sanction hate speech and that the system should do that.
– I responsibly claim that the system is completely uninterested in sanctioning hate speech and even stimulates it. In the pre-election period, you have thousands of bots on social networks which simply stifle and exclude any kind of conversation about anything. Hate speech in BiH is used by politicians themselves, so why would they want this type of speech to be sanctioned – Trifunovic asked.
He added that hate speech has begun to educate an entire generation of young people who even consider it a "charming way to communicate". Speaking about the "HATE Slavs" campaign against hate speech, which provoked a lot of attention in the region, Trifunovic said that the main intention was to disgust people with hate speech by exposing it.
Journalist, activist and literary editor Kristina Ljevak spoke about her own experience of exposure to hate speech at the time when she was the director of Television Sarajevo.
–What I remember from that period is the incredible amount of hatred that came from various sources, especially in the comments below the texts published in the media. The lucky circumstance was that this whole situation happened at a time when I had been going to psychotherapy for two years for completely different reasons, and it helped me a lot to overcome it all. But I can't even imagine how people who have never had a more difficult traumatic experience would react to such attacks – said Ljevak.
She mentioned the example of actresses from Serbia who spoke publicly about rape and the comments that followed in part of the public after their confessions.
–Comments on social networks towards these women were full of hatred and condemnation, questions why they did not report it earlier … It is devastating and discourages all future potential victims from talking about their traumas – said Ljevak.
The author of the analysis "Online violence and hate speech against journalists", lawyer and freelance journalist Azra Berbić, stated that threats to journalists most often come from citizens and often online portals that do not have an imprint and are not known for in whose possession they are.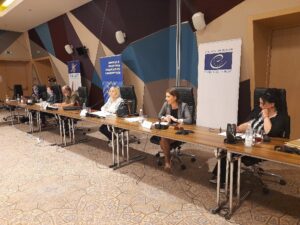 – Statements by politicians are very often the trigger to start the whole machinery of hatred towards certain journalists and media. A significant number of threats in the last two years – 125 reported cases – are threats made to journalists online. At the same time, female journalists are three times more often exposed to online threats – says Berbić.
She stated that BiH should have special departments within the competent institutions, especially prosecutor's offices, which will deal with attacks, threats and hate speech against journalists.
– That would ensure much more efficient protection and faster reaction of institutions to attacks and threats – concluded Berbić.
Prosecutor of the Republic Public Prosecutor's Office of the RS Sanja Tadić-Stojisavljević and dr.sc. Davor Trlin, expert advisor at the Center for Education of Judges and Prosecutors of FBiH, are the co-authors of the publication "Hate speech online and in other public spaces". Speaking about the international and domestic legal-systemic framework and the attitudes of judicial practice in BiH when it comes to hate speech, Tadić-Stojisavljevič said that the emphasis is on the judiciary not only from the aspect of prosecution.
– For us as prosecutors it is very important to get a conviction, however, the responsibility is not only on the prosecutors, but on the entire judicial system. In practice, we have a very small number of convictions when it comes to hate speech and the public must be made aware of the importance of reporting and prosecuting such cases. Legislation in BiH exists, although we have criticism that it is incomplete or ineffective. Unfortunately, the practice regarding final convictions is poor – said Tadić-Stojisavljević.
She stated that the European Convention on Human Rights allows states to restrict the right to freedom of expression in certain cases when it is prescribed by law and legitimate, for the protection of the public interest or private persons.
Dr. Davor Trlin says that the very notion of hate speech is still unclear among many professionals in the judiciary.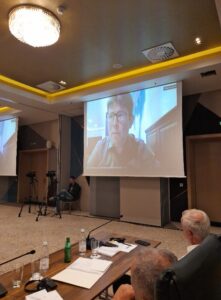 – We do not have a clear definition and that is the problem. Not every expression of hatred is hate speech and this is often confused with other violations of freedom of expression. In addition, the European and American contexts of hate speech differ. When it comes to litigation, hate speech calling for violence predominates in Europe. One gets the impression that lately we have an increasing presence of hate speech in BiH, and it is very difficult to prosecute people who make threats anonymously or from fake profiles via Internet – Trlin emphasized.
Council of Europe expert Jonathan Price, a lawyer, said that in Great Britain, similarly to BiH, there is no umbrella law that would regulate hate speech, but that the issue is regulated through several different laws and regulations.
–It is necessary to have a separate law that will define the types of crimes based on hate speech. We have one legal mess this way, but it still works. Of course, the big question is how to define hate speech, racial or any other type of hatred – Price points out.
He added that one should always keep in mind the basic principle that if something is illegal offline, then it must be illegal online as well.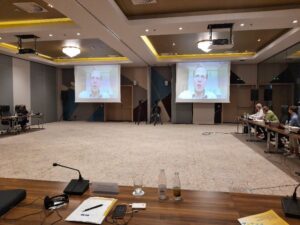 –The use of language that demonstrates hate speech must be prohibited in any sphere. In Great Britain, we have certain policies related to criminal prosecution when it comes to freedom of speech, and that threshold is quite high – Price said.
He says that regulating hate speech on social networks is actually a matter of power in the hands of those who hold those networks.
–They have huge income and opportunities to ensure or slow down the implementation of laws that could harm them in certain countries. Establishing an ethics council on Facebook is certainly a good thing, but it is necessary to have automatic moderation of content, algorithms and filters that will prevent hate speech – Price concluded.
This seminar was done within the grant awarded to the BH Journalists Association through a joint project of the European Union and the Council of Europe "Freedom of expression and freedom of the media in Bosnia and Herzegovina" (JUFREX). The views and opinions expressed herein are the responsibility of the authors and do not necessarily reflect the official views of the European Union and the Council of Europe.