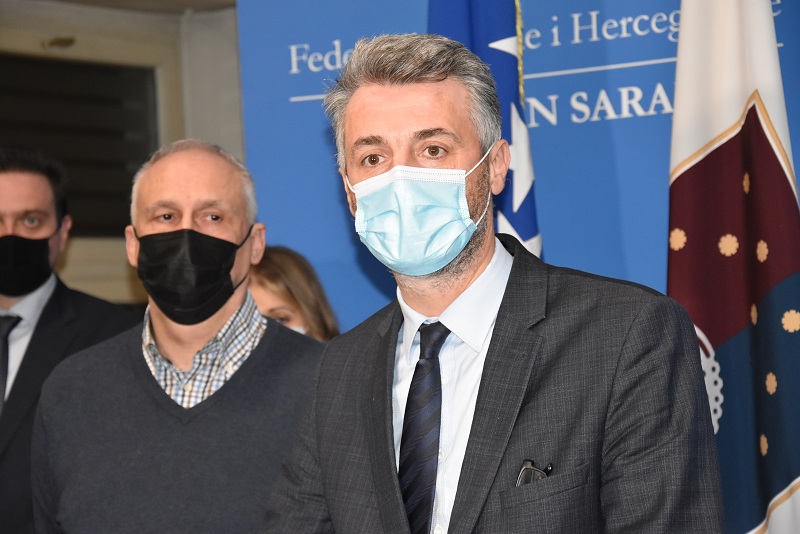 Sarajevo, May 20, 2021 – The BH Journalists Association, together with media representatives from Sarajevo Canton, sent a request to members of the Government of Sarajevo Canton to include journalists and media workers on the list of priorities for vaccination against the COVID-19.
As stated in an open letter addressed to the Prime Minister of SC Edin Forto, Minister of Health Dr. Haris Vranić and members of the Government of SC, the Government of the Federation of BiH instructed all cantons to make decisions on priority groups for vaccination, with recommendations that after medical and health workers, the elderly and chronic patients, police officers, teachers and members of other professions affected by the Covid-19 pandemic are placed in priority groups. Most cantons in the Federation of BiH have already made appropriate decisions and included journalists and media workers among "other professions affected by Covid-19". Based on such decisions, a number of journalists and media workers from Zenica-Doboj and Bosnia-Podrinje cantons were vaccinated, and vaccination should soon begin in other cantons in accordance with the possibilities and the number of vaccines available to cantons. Journalists and media workers were also previously included in the priority lists in Republika Srpska and the Brcko District.
Unfortunately, Sarajevo Canton, along with Tuzla Canton, has remained practically the only area in BiH where such a decision has not yet been made.
– We remind you that since the beginning of the pandemic, hundreds of our colleagues throughout BiH have been infected with the coronavirus while performing their work tasks, and many, unfortunately, have tragically died as a result of the infection. Given the limited number of vaccines currently available to the citizens of Sarajevo Canton, we emphasize that we do not expect media workers to be on the same level with health workers, chronically ill or people over 65 years, who should certainly have zero priority in vaccination.
However, due to the nature of the work they perform and daily contacts with large numbers of people, journalists, cameramen, photojournalists and other members of media teams are far more exposed to potential infection than those who can work from home or office. Therefore, we believe that these are the only valid reasons for putting journalists and all other media workers on the priority list on a par with police officers, firefighters, educators and employees of other public institutions who also come into contact with a large number of people, in the way it is already resolved in other cantons in the Federation – states the letter whose signatories are media outlets: Klix.ba, Radio Sarajevo, Depo.ba, Žurnal.info, Oslobođenje, Slobodna Bosna, Federal News Agency (FENA), and the BH Journalists Association.