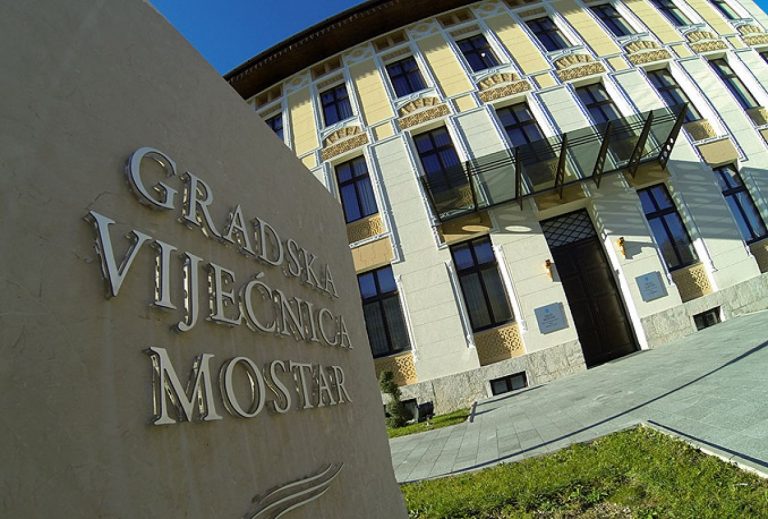 Mostar / Sarajevo, 12 February – The Steering Committee of the BH Journalists Association publicly demands from the City Council of the City of Mostar to provide journalists and media crews with direct monitoring of the Council session and election of the Mayor of Mostar and not via Internet, with full respect for the normal working conditions for all media in accordance with international standards of media freedom. The election of the Mayor of Mostar is an event of exceptional importance for all citizens of Mostar and the whole of BiH. The exclusion of the public and the media from the process is a harsh attack on freedom of expression and the right of citizens to be informed through the media about the voting process, political coordination and responsible behavior of councilors they voted in the recent elections.
The Steering Committee of BH Journalists considers it inadmissible to introduce political and institutional censorship of the media in Mostar, with an unconvincing explanation and excuse about the lack of space for media crews in the City Hall of Mostar because of the scheduled wedding!? The inappropriate and arrogant behavior of the administrative staff of the current City Administration and the newly elected councilors is an example that no one should follow, especially not the government elected by the will of the citizens. BH Journalists therefore remind Mostar City Council that publicizing the work of local authorities and providing free access to events and public information to all journalists and media outlets are fundamental values ​​of European, democratic societies, and an integral part of the right to freedom of expression and dignified work of journalists.
In this context, the Steering Committee of BH Journalists demands an urgent change of the decision backed by the City Council, and calls on Chairman Ivan Zelenika to apologize publicly to journalists and invite them to follow today's session in a direct manner and until the end of the entire election process. At the same time, BH Journalists call on the OSCE Mission to BiH, the Delegation of the European Union and the Office of the High Representative to, in accordance with their powers, prevent violations of the rights of journalists in Mostar.