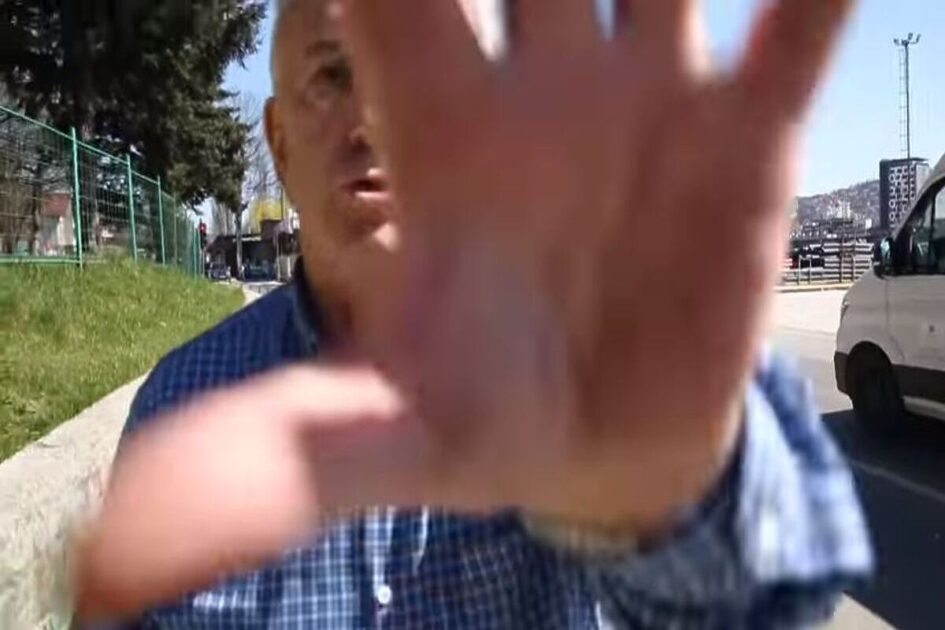 Sarajevo, December 2, 2020 – The decision of the Sarajevo Cantonal Prosecutor's Office not to investigate the attack of Huso Cesir, the current president of the Party of Democratic Action (SDA) Novi Grad and his son Muamer on the photographer of Žurnal Adi Kebo, is another "slap" to journalists and other media workers who tried to seek justice before the judicial institutions of BiH.
The fact that despite the video of the attack on Kebo that happened on March 28, 2019, when he photographed the building of the company "Bosnaplast" from a public area as part of an editorial assignment, from which father and son Cesir ran out and attacked Kebo, there is no order to conduct an investigation, shows that media employees cannot, unfortunately, receive satisfaction for the attacks suffered during their work in the form of an investigation, let alone expect an epilogue in the form of a court verdict.
When asked by Fokus how the OSCE Mission to BiH comments on the fact that the KS Prosecutor's Office decided not to investigate this case and if this is another discouraging message for media workers in BiH that they can be attacked with impunity in this country, OSCE reminded how important it is to investigate all threats and attacks.
– The authorities must quickly and efficiently investigate all threats and attacks on journalists, especially if there is any suspicion of involvement of a public official. As the Mission emphasized in a recent joint statement with the ambassadors of Germany, Italy, Sweden, the United Kingdom and the United States, journalists play a key role in preserving the integrity of a democratic society, the rule of law and creating conditions for a secure and prosperous society. They must be free to do their job without fear of retaliation. At the same time, politicians and other public officials are obliged to be an example of respect and ethical behavior and must be held accountable for their actions – stated the OSCE Mission to BiH.
The OSCE also added they are monitoring developments in connection with the attack on Adi Kebo, as well as criminal proceedings involving attacks on the media.
– Unfortunately, it turned out that BiH institutions are either not capable or do not want to protect the critical space in which journalists operate. In recent years, journalists in BiH have been exposed to increasing political pressure, as well as regular threats and violence. The OSCE Mission to Bosnia and Herzegovina stands by journalists and media professionals, takes all attacks on journalists seriously and condemns the continuing attacks and undue pressure on the media in BiH. The Mission continues to call on all levels of government in BiH to create an environment conducive to freedom of the media and freedom of expression. The Mission continues to monitor criminal proceedings involving attacks on the media, including developments related to the incident – the OSCE Mission to BiH concluded.
(Source: Fokus.ba)